Campaign for People with Intellectual Disabilities
Since its inception in 1991, Knights of Columbus Council 10567 has been an active participant in raising money to help the mentally challenged citizens in our community. Collecting during the month of October has become a primary event during the fraternal year that all Knights in Council 10567 look forward to.

The annual drive is the centerpiece service project for Knights of Columbus Councils all over the world and is designed to raise money for children or adults with special needs.
We at Council 10567 have collected money at various locations over the year, with Wal-Mart being the primary focus of the fund raising efforts. The program is known to many as the "Tootsie Roll Drive", since Knights usually give away Tootsie Rolls while collecting donations.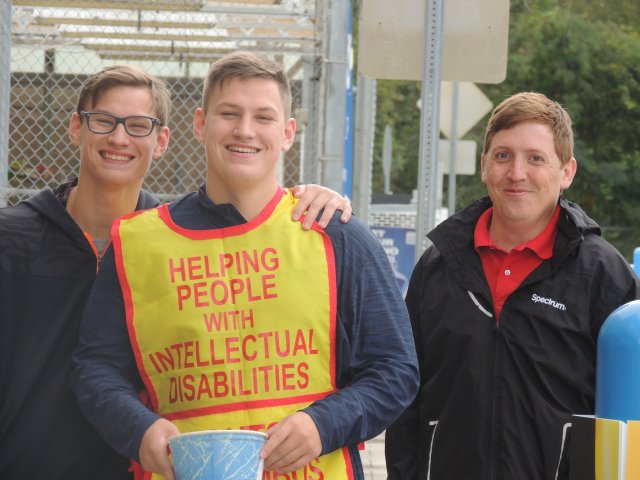 Campaign for People with Intellectual Disabilities