Reconciliation (Confession)
Confessions are heard on Saturdays from 3:00 to 3:45 p.m. prior to 4:00 Mass, or by appointment. During the season of Advent and Lent, a communal service is usually held and visiting priests are called in to aid in facilitating the sacrament for the congregation.
Children prepare for this sacrament in conjunction with their preparation for First Holy Communion. Preparation begins in the first grade and children receive both sacraments at the end of their second-grade year.
For more information about preparing for these sacraments, please contact the church office or email using the icon on this page.
According to the Catechism of the Catholic Church, each faithful of right discerning age is "bound by an obligation faithfully to confess serious sins at least once a year." (CCC 1457)
If you haven't been to Confession in a while, we would like to welcome you back! The healing, forgiveness and grace that the sacrament offers will bring you peace.
Through the sacrament, Jesus is calling you to experience His ever-present mercy.
Check out this brief video which brings this thought to light.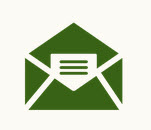 Lord Have Mercy On Me (from "Sacraments" by Sarah Hart)