Recently you may have heard a new angelic voice coming from the choir (among all the other angelic voices).
That voice belongs to one of our younger choir members who has grown up at St. Patrick.
Gracie Dougherty is a student at UAB who is looking forward to graduating soon. During the pandemic in 2020, she joined the choir and became part of the "Sacred Seven" that led our parish in worship during those trying times.
Gracie is the daughter of Raleigh and Lisa Dougherty. Lisa recently took over as Director of Religious Education at St. Patrick after serving many years as a volunteer. Gracie has two brothers, Taylor and Mason.
Most people call her "Gracie," but do you know what her actual name is? India Anna Grace Dougherty! What a beautiful and unique name!
In this edition of Parishioner Spotlight, let's get to know India "Gracie" Dougherty a little better.
Tell us a little about yourself
I live in Dora, Alabama and I am currently a junior at the University of Alabama at Birmingham studying Mass Communication-Broadcasting. I am set to graduate in December of 2022.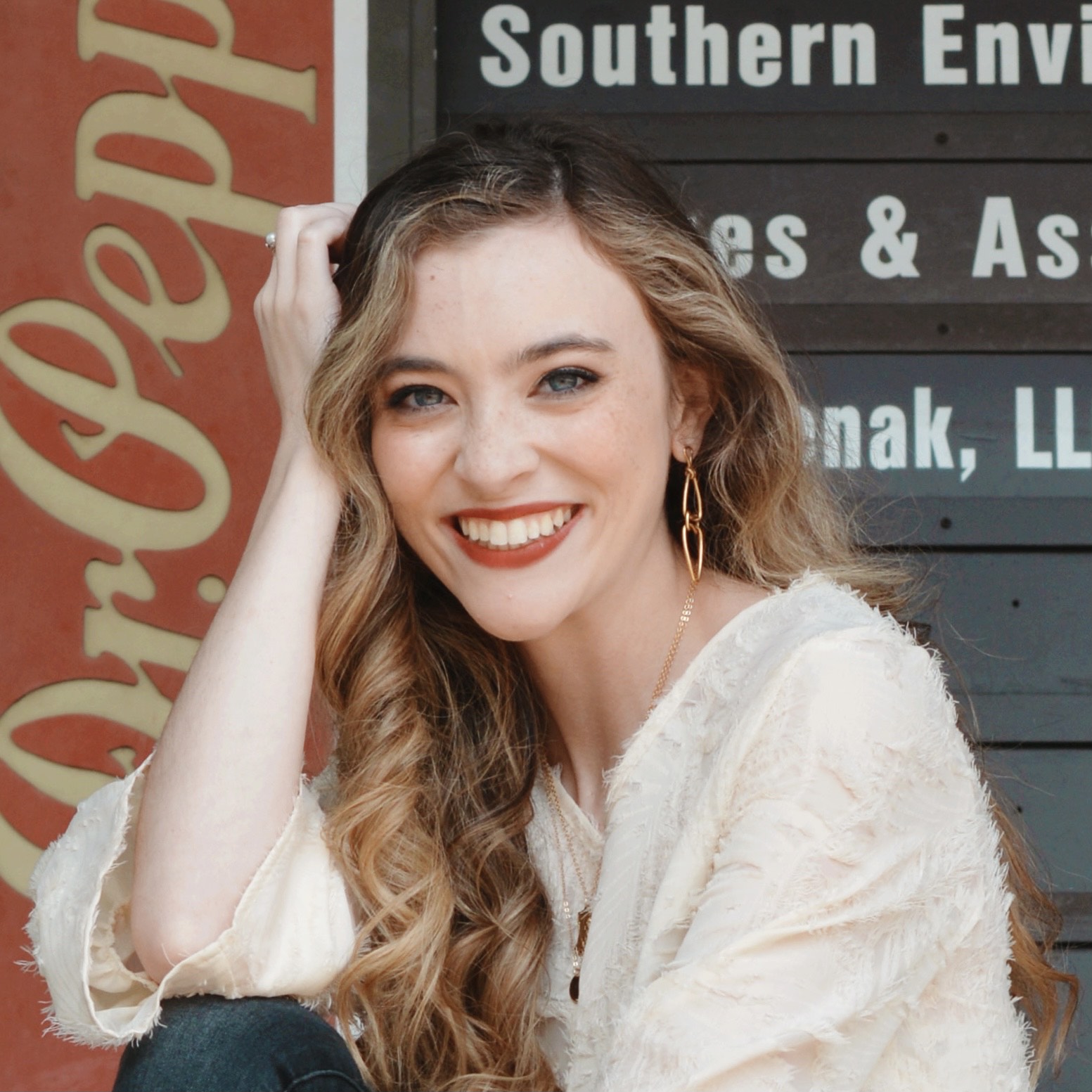 India Anna Grace Dougherty (better known as "Gracie")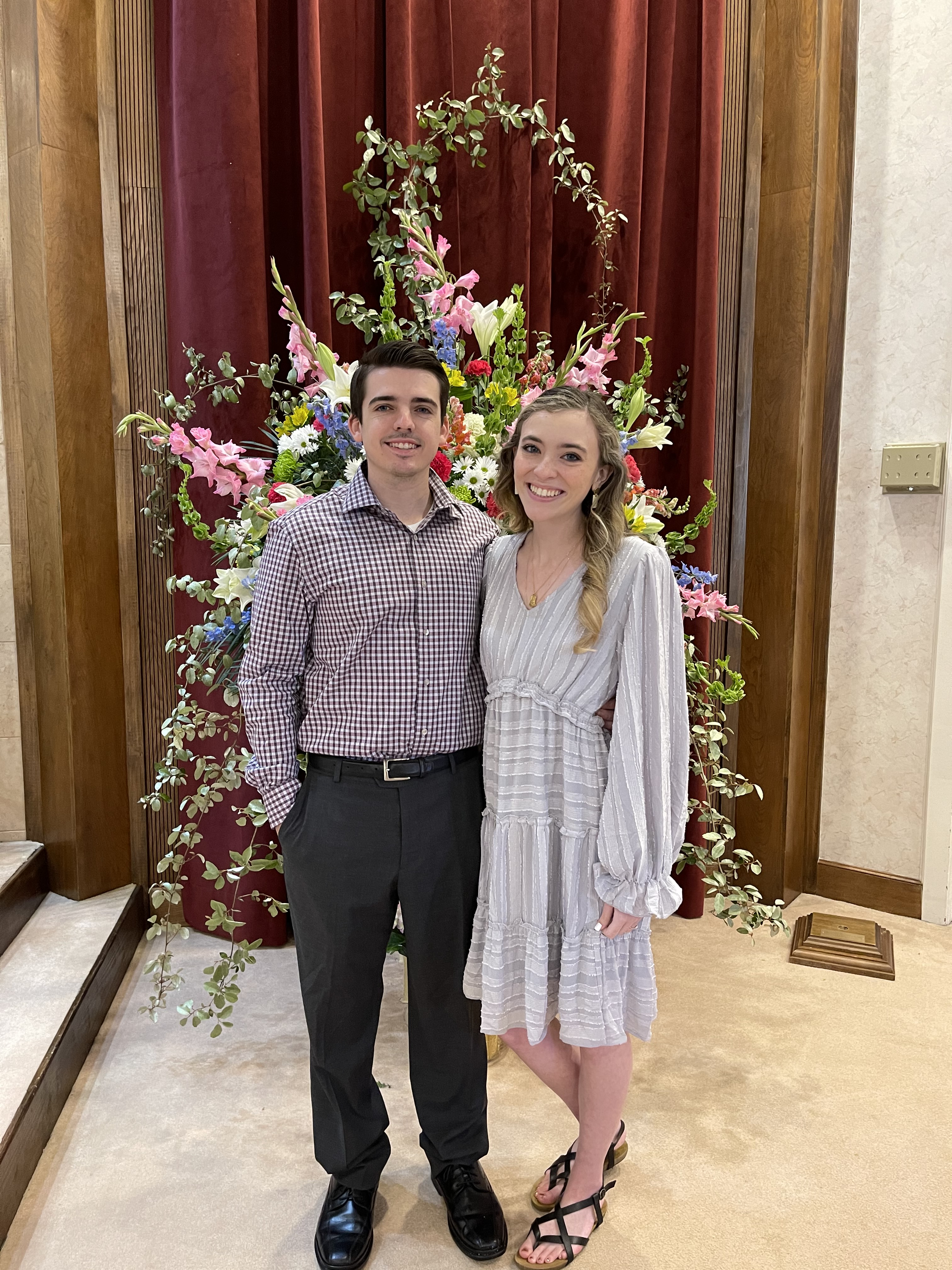 Gracie and her boyfriend, Matthew Box

How long have you been a member of St. Patrick?
I have been a member of St. Patrick my entire life and I am so thankful for that! My wonderful parents Lisa and Raleigh Dougherty raised me in this wonderful church, and I have shared so many amazing memories here. It's a blessing to experience the sacraments in the same church you have grown up in.
Have you always been a Catholic?
I have always been Catholic, but it wasn't until my senior year of high school that I really started diving deeper into my faith.
What activities have you been involved in (currently or in the past)?
Here at St. Patrick, I have been involved in the SPIRIT youth group where I got to participate in our "Live Stations of the Cross." I have served as a lector for 10 years. This year, I had the opportunity to be in the famous "Sacred Seven" choir. I also played basketball with the Lady Wildcats for a year! This year I will be helping teach in the Faith Formation classes.
Share some of your favorite memories of being a member of St. Patrick.
I have made so many memories here, but one of my favorites would be going through RCIA classes and seeing some of my closest friends become Catholic. My boyfriend, Matthew Box, was recently baptized, confirmed, and received Holy Communion. Getting to go through this beautiful process with him and seeing how much he loves his faith will always bring a smile to my face.
What St. Patrick people have touched your life (current or past members)?
Over the years, so many different people have touched my life. One of them was my mother, Lisa Dougherty. She was the one to always bring me to Faith Formation classes and she instilled in me the love that I have for Christ, and His Holy Catholic Church.
Now tell us about your name!
My full name is India Anna Grace Dougherty, so my middle name is Anna Grace, and my first name is India! I was always called Gracie in school and everywhere else. My mom gave me the name because it used to be a very popular southern name back in the day. When I started going to UAB, I always went by my first name so it wouldn't be confusing, and I honestly fell in love with it. It is such a beautiful name so I thought I should use it in everyday life as well. Now, if you have called me Gracie all your life, you can still call me that. I don't care! 😊