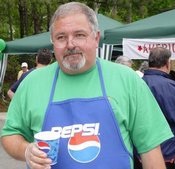 Jerome C. Bradley
Knights of Columbus Council 10567 would like to thank everyone who helped make the 17th Annual Jerome C. Bradley Memorial Dinner Dance such a great success.
The festivities started with a wonderful buffet dinner and desserts provided by The Happy Catering Company. After dinner, the program opened with the National Anthem sung by our own Danny Bradley, Teresa Bradley, Diane Bradley Trapolino, Dale Blanchard, Doug Blanchard, McCahill Smith, Janet Rubino and Doris Moody.
Council Grand Knight then presented a check to Rich Cislak, CFO and Co-Founder, and Vick Springston, Executive Director, for Three Hots and a Cot.

The donation to Three Hots and A Cot is part of the the Council's mission to "give back" and to support our community.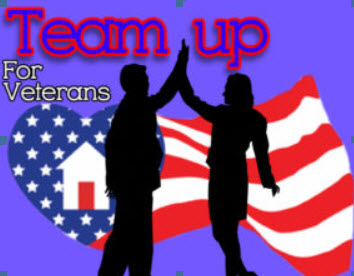 Rich Cislak said, "Thank you so much It meant so much to us and the Veterans. We are truly blessed to have friends like you and the Knights of Columbus."
"From all of us at Three Hots and A Cot, thank you for your very generous donation in helping to end veteran homelessness. In the past eight years, we have had more than 1,200 veterans come through our program looking to get their life back again. Our success rate is 85% but we can never give up on the 15% that didn't make it and, unfortunately, the countless more that will walk through our doors. Homeless and Veterans are two words that should never be used in the same sentence. Your generous donation will help provide the necessary resources they need to help them become proud again."
Go to http://cotsforvets.org to learn more about Three Hots and A Cot.
Named in honor of the late Jerome C. Bradley, who was instrumental in starting the DinnerDance in 2002, this event is popular and funand supports the many worthwhile causes selected by Council 10567 during the year.
A $100 ticket admits two adults and includesa buffet dinner, beer and wine. Cash door prizes totaling $10,000 will be given away during the evening.
The 18th Annual Dinner Dance is scheduled for Saturday, August 24, 2019.
Go to the Related Documents above to view a "Thank You" from the Knights of Columbus.
Click the View more pictures link above to view photos from the 2018 Dinner Dance.