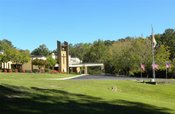 Join Us for a Great Day!
Springfest 2017 will begin on Sunday, May 21 at 11 a.m. and the fun will continue until 3 p.m.
This year we will spotlight some of the most popular features from our past celebrations:


Raffle:
Our parish benefits tremendously from the sale of Raffle Tickets at Springfest. Our grand prize is $2,000 and we will have 10 second prize winners of $100 each. On Springfest day beginning at 1 p.m. in the St. Joseph Hall, Springfest attendees will hear the names of winners drawn every 15 minutes. Each of these winners will be the winner of $100 cash! Ticket prices are $1 each, 6 for $5 or $10 for 12 tickets. Our top ticket sellers also get cash prizes. Click here to learn more about our incentive program and to see our champion ticket sellers.
Silent Auction:
Our auction committee has been hard at work soliciting some amazing items for you to bid on and win. You can visit our auction section to peruse nearly 60 packages. Beginning Saturday, May 6 (after the 4:00 p.m. Mass), you will have an opportunity to bid in person use our "Spring for It" option to purchase online or in person.
Cake Booth
Once again the ever-popular cake booth will be in full swing at Springfest. It's so much fun to win a cake and even more fun bringing the delicious cake home and sharing it with your family. For those donating cakes this year, cake boxes for the cake booth will be available soon after the weekend Masses. Please plan on dropping off your fully prepared cakes on May 21st after 8 a.m. (or May 20th after the 4 p.m. Mass).
What's New for 2017:
Raffle Line: Back by popular demand, we will have a raffle line filled with gift cards and merchandise. Raffle tickets are on sale NOW in Saint Joseph's Hall and will continue until we draw on Springfest Sunday.
Professional Auctioneer: We are pleased to announce that we will be featuring a new and fun auctioneer for our live auction! Here's a hint ... Y'all Come!
Children's Games: The ever popular Children's Games will be back and this year. New this year is the Game Zone Bus. We will have our usual inflatables. Armbands for the inflatables are $5 and $10 for the Game Zone Bus.
Traditional Springfest Menu: The food offerings will return to our traditional Springfest menu! Italian sausage will be available as well as our famous spaghetti and meatballs. Make certain to invite all your friends to join us for this annual culinary treat! Click to view our menu for this year.
Vendors: This year we will be featuring some local vendors. On tap so far are:
Give Back and Give Blood: You will be given an opportunity to give blood this year. The LifeSouth blood mobile will be onsite during Springfest. Click here to learn more. Give blood and give life!
How Can You Help?
You can volunteer to work prior to Springfest and on Springfest day. Please complete our online form by clicking here.
As always, help us to promote Springfest by sharing the event on social media and by posting our flyer at your place of business. Let's make this the best Springfest ever.

Photos from Springfest 2016 may be found

here

.