New Charles L. Blanchard Knights of Columbus Room Receives Blessing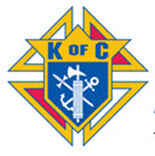 ---
St. Patrick Knights of Columbus Council 10567 met for the first time in its new meeting room on Thursday, April 13, 2023.
Prior to the meeting, Grand Knight McCahill Smith asked Father Anthony Weis, St. Patrick pastor and Council Chaplain, to bless the new room.
The new room, located on the main floor of the Rev. Raymond J. Murrin Family Life Center, is the fourth permanent meeting room location for the Council during its history. Council 10567 was chartered in March 1991 with 62 charter members. The room was renamed in 2018 in honor of deceased Brother Knight Charles L. Blanchard, a lifelong servant of St. Patrick Catholic Church and a charter member of the Council.
The Knights would like to thank all those who worked so hard to build the room and for their diligence in seeing this project to completion. A special thanks to Father Weis and all St. Patrick parishioners for their constant support of Knights activities.
We ask Our Blessed Mother to watch over all Knights and all our activities:
Mary Queen of the Knights
Our Lady, Queen of the Knights, Bless all the activities of our Order.
Keep us true to the Pledge to extend the Kingship of Thy Divine Son on earth.
Through Thine Intercession, win for us the grace ever to exemplify in our public and private lives the virtues which should characterize those specially dedicated to the service of the Heavenly Court.
Make us always aware that as your Knights we are constantly observed, our Faith judged and our Order appreciated.
Accept, O Mary, this renewed pledge of fealty and devotion of thy servants The Knights of Columbus. Amen.

The Knights of Columbus is the world's largest Catholic lay organization. We are celebrated for standing in solidarity with our priests and bishops and for our unwavering support for life. We provide members and their families with volunteer opportunities in service to the Catholic Church, their communities, families, and young people. With more than 1.9 million members in more than 15,000 Councils around the world, the Knights of Columbus annually donates more than $175 million and 70 million hours of service to charitable causes.
For more information on becoming a Knight, send an e-mail to knights@saintpatrickcc.com.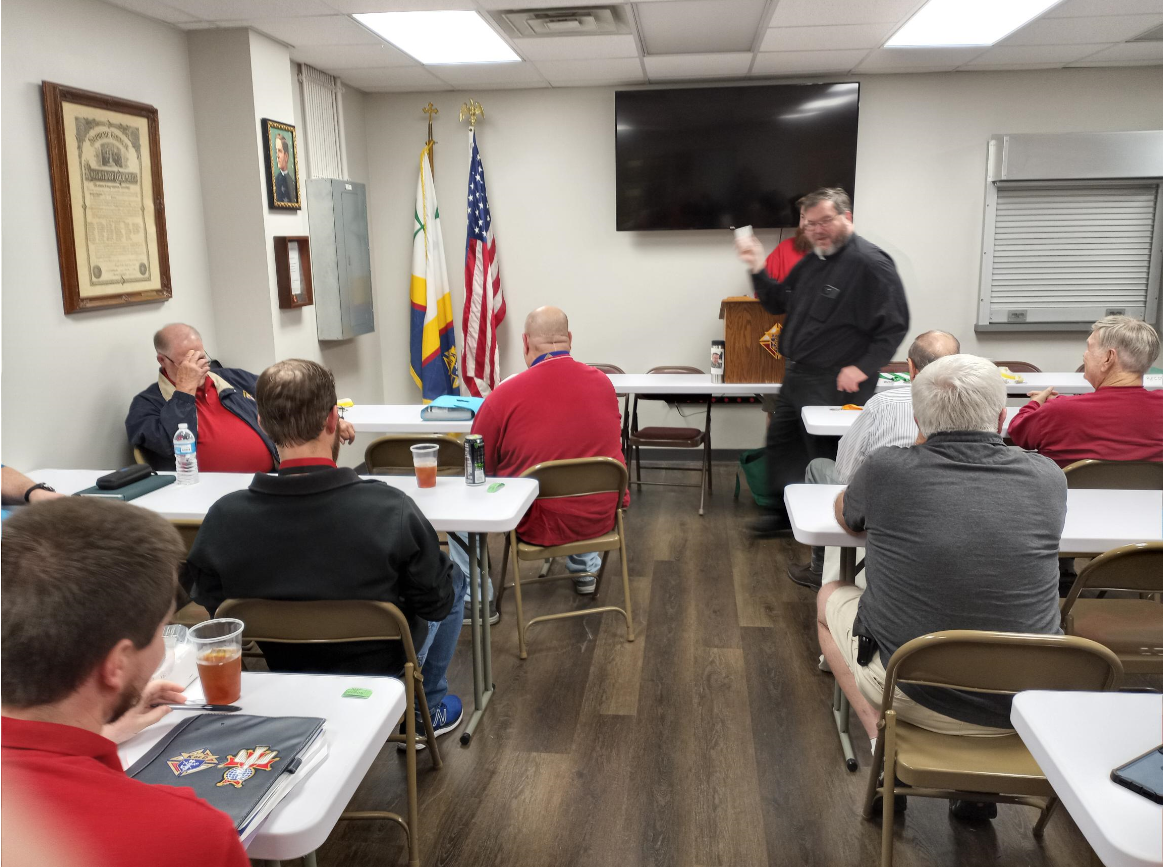 Father Anthony Weis blesses the new Charles L. Blanchard Knights of Columbus Room on April 13, 2023. The room is located on the main floor of the Rev. Raymond J. Murrin Family Life Center.