Knights of Columbus Council 10567 Holds Installation of Officers for 2022 - 2023 Fraternal Year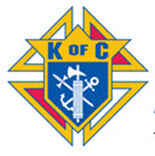 ---
St. Patrick Knights of Columbus Council 10567 installed its new officers at the Council meeting on August 4, 2022.
Officers serving for this fraternal year are:
McCahill Smith, Grand Knight
Jeff Blanchard, Deputy Grand Knight
Father Anthony Weis, Chaplain
Anthony Brooklere, Chancellor
Larry Cannon, Financial Secretary
Doug Blanchard, Warden
Joe Schober, Recorder
William Boone, Advocate
Todd Wellborn, Treasurer
Roger Click, Inside Guard
Joseph Conte, Outside Guard
Don Cannon, Lecturer
Don Byrd, Three Year Trustee
James Nelson, Two Year Trustee
Mike Wehby, Jr., One Year Trustee
The Council was chartered in 1991 and McCahill Smith is the 24th Brother Knight to serve as Grand Knight.
The Knights of Columbus is the world's largest Catholic lay organization. We are celebrated for standing in solidarity with our priests and bishops and for our unwavering support for life. We provide members and their families with volunteer opportunities in service to the Catholic Church, their communities, families, and young people.

For more information on becoming a Knight, send an e-mail to knights@saintpatrickcc.com.