Our Beautiful Easter Vigil Celebration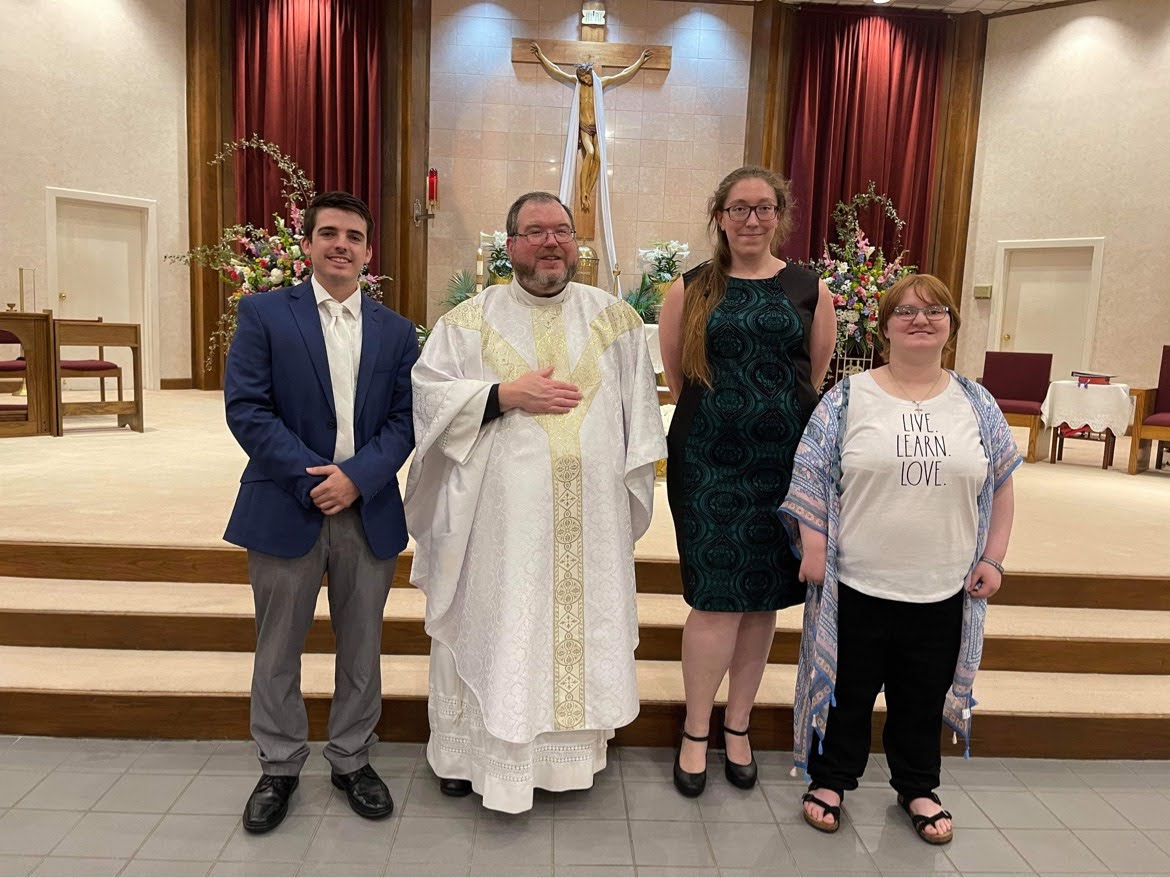 ---
What a wonderful experience as we were able to gather and celebrate the Great Easter Vigil on the evening of Saturday, April 3.
After months of study, three people were baptized and also received the sacraments of Confirmation and First Communion.
Many parishioners, as well as family and friends of the newly baptized, witnessed a beautiful evening and liturgy consisting of the blessing of the fire and preparation of the candle held outside in the patio area, a beautiful Easter Proclamation (Exsultet) sung by McCahill Smith, the Liturgy of the Word as we listened to the story of creation and the promises of God fulfilled in the Old Testament readings, the Celebration of Baptism and Confirmation, and the Liturgy of the Eucharist.
The church was beautifully decorated and parishioner Lisa Smith did an amazing job on the floral arrangements!
The Social Committee hosted a reception for all of our neophytes where parishioners and family of the newly-received enjoyed refreshments and congratulated our new parishioners.

Congratulations to Matthew, Heather, Rachelle, Holly, and Tara. May you be filled with the Holy Spirit as you continue your journey of faith.
Holly and Tara will be making their profession of faith in a few weeks and receiving the sacraments of Confirmation and Eucharist.
Click the first picture in each section below to view photos from this Spirit-filled evening. And don't miss the slideshow at the bottom of this article.