Knights Complete Successful Campaign for People with Intellectual and Physical Disabilities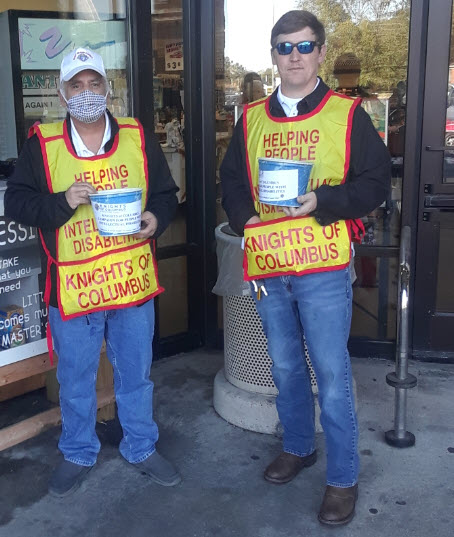 ---
St. Patrick Knights of Columbus Council 10567 conducted its annual Campaign for People with Intellectual Disabilities during the month of October and the drive was very successful.
Each year the Knights ask for donations with all proceeds going to organizations that provide service to those people in our communities with special needs. Council 10567 has collected thousands of dollars over the years and has donated that money to schools and various organizations who minister to children and adults with intellectual or physical disabilities.

Thanks to all the businesses in Adamsville, Pleasant Grove, and Hueytown that allowed us to collect at their various locations. And a very, very special thanks to all individuals who contributed to this worthy cause.
There is still time to contribute. Just contact Larry Cannon at cannonl655@gmail.com or see any Knight of Columbus.