RCIA Class of 2020-2021 Taking Final Steps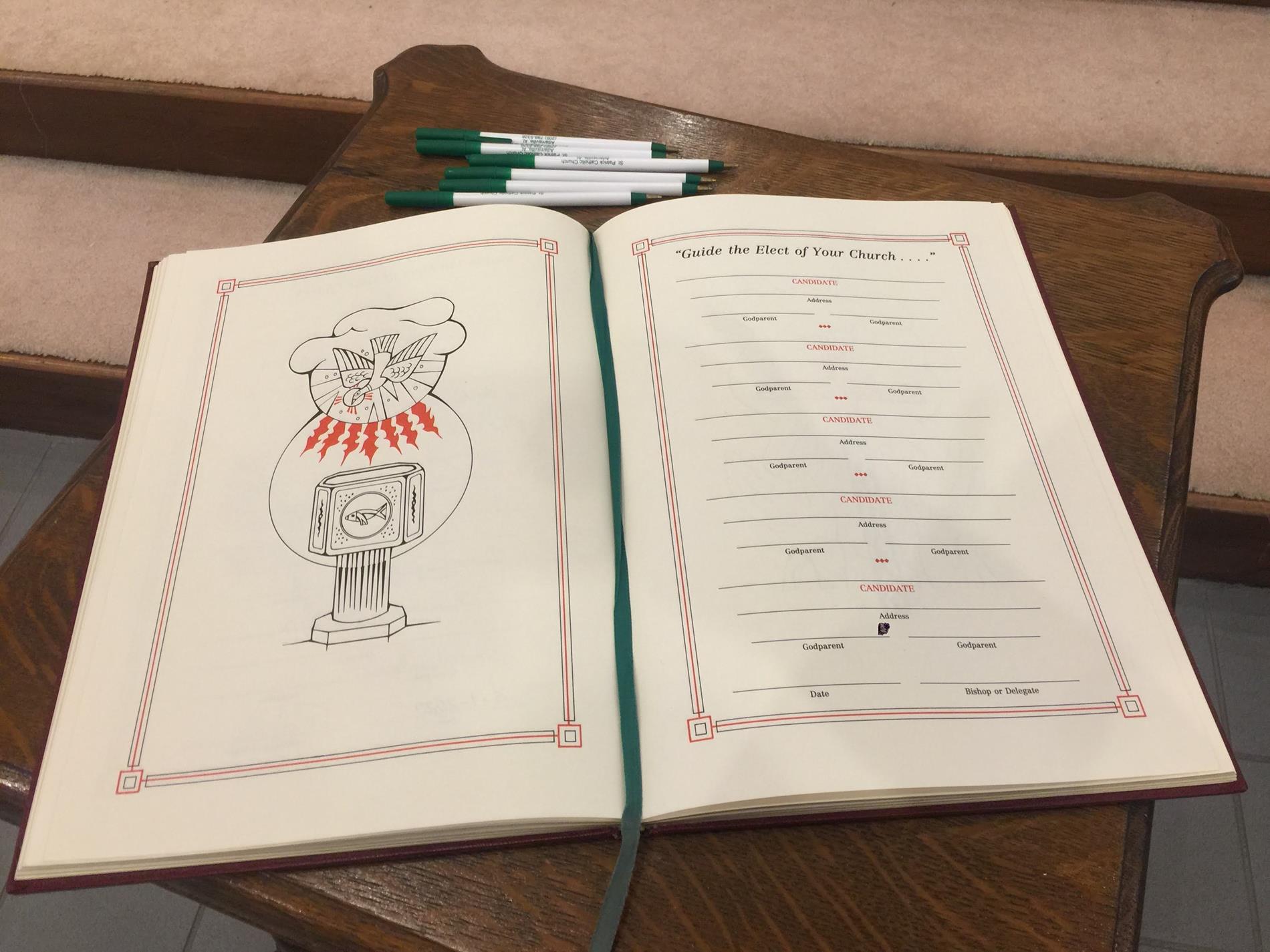 ---
Those participating in our 2020-2021 Rite of Christian Initiation class for adults began the final steps in their journey for full acceptance into the Catholic faith by signing the book in the Rite of the Elect during Mass on Sunday, February 21.
This rite was for Catechumens who will receive the Sacraments of Initiation, Baptism, Confirmation, and Eucharist, at the Easter Vigil, and their Godparents
The ceremony was held following the homily and the candidates (now elect) were affirmed both by their Godparents and the parish community at large. Following Mass, the elect and their Godparents attended a gathering of all the elect in the Diocese at the Cathedral of St. Paul where they met Bishop Raica and others who are preparing to receive the Sacraments. This process continues during the Lenten season and culminates with the Easter Vigil service when all will be completing their journey and be received in full Communion with the church.
The RCIA class is for those who are interested in learning more about the Catholic faith or experiencing a refresher course if they have been away from the church for a time. Catechumens receive the Sacraments at the Easter Vigil Mass in the Spring and continue in their bond in the few weeks following that initiation into the Catholic church. Despite its formal title, the RCIA is an informal learning process in a relaxed setting.
Congratulations to our RCIA Elect 2021 (pictured) as well as the Candidates (not pictured) for full acceptance into the Catholic Faith. The photo below was taken with Most Reverend Steven J. Raica at the Rite of Election at The Cathedral of St. Paul.
Let us continue to pray for our candidates, their sponsors/Godparents, our Director of Religious Education Janet Rubino, and our Pastor Father Anthony Weis, as they continue their journey to full community with the church.