Father Anthony Weis Appointed Chaplain for St. Patrick Knights of Columbus Council 10567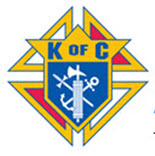 ---
Father Anthony Weis, pastor of St. Patrick and St. Stanislaus churches, has been appointed Chaplain for St. Patrick Knights of Columbus Council 10567.
The Chaplain serves as the spiritual advisor of the Council.
The appointment was made by Grand Knight Don Byrd, Deputy Grand Knight McCahill Smith and the Board of Trustees and Father Weis has graciously agreed to serve. The official announcement was made at the Council's November business meeting.
The Knights are excited to have Father Weis as our Chaplain and we look forward to our spiritual journey with this great Priest.