Announcing the 2021 Turkey Toss Winners!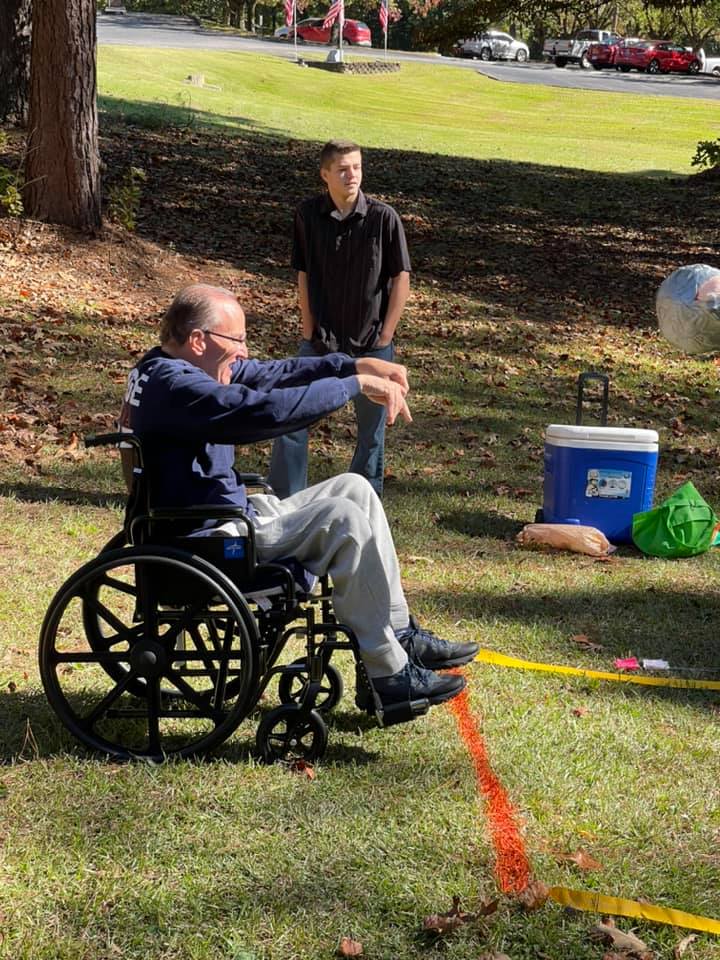 ---
The Ladies Auxiliary held its annual Turkey Toss on Sunday, November 7th after the 10 a.m. Mass.

There were 22 participants in the four categories (men, women, children 10 and under, and children 11-14). Each participant was required to toss or throw the turkey as far as they could in the roped-off area of the lawn. There were lots of laughs as each registrant stepped up to take their turn. Father Weis participated as did Kevin Whitaker (from his wheelchair)!

The money collected for registration was divided amongst the winners and a great-looking turkey hat was awarded. The kids all received chocolate turkey suckers too. Here are your turkey toss 2021 champions in each category:

Men's Division: Jake Blanchard

Women's Division: Yessinia (friend of the Shiflett family)

Children's 11-14 and Under Division: Jacob Carroll

Children's 10 and Under Division: Win Nelson

This was a banner year for registrants and we had beautiful weather for this event. Everyone enjoyed this activity so watch for this event to be scheduled again next year! Thanks to Margaret Pender who furnished the turkeys again this year, and to all who participated. We are grateful to our volunteers who helped to facilitate this fun afternoon.