Our Lady of Sorrows Students Graduate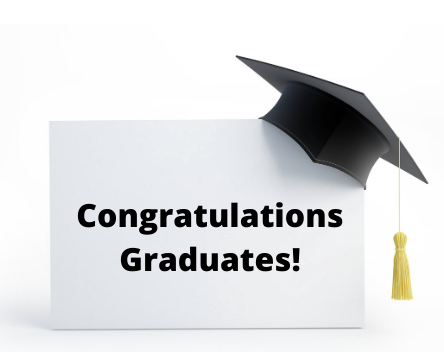 ---
Our Lady of Sorrows Catholic School held its 8th-grade graduation on Wednesday, May 24 with a private ceremony that featured decorations of banners, posters, and balloons to honor the graduates.

Students exited their cars at a scheduled time and were treated to cheering faculty and staff as they walked under the awning to pick up their diplomas and memorabilia and to have the graduation photo taken.

OLS graduates this year included St. Patrick parishioners Brooke Fieselman and Maggie Von Hagel.

Brooke received a certificate for making the A/B honor roll during her 8th-grade year. She also was a member of the yearbook staff.

Brooke is the daughter of longtime parishioner Eddie Fieselman and the apple of her Aunt Lisa Fieselman's eye! She is the granddaughter of the late Clyde and Doris Fieselman who also attended St. Patrick for many years. She plans on attending John Carroll Catholic High School in the fall.

Maggie Von Hagel was one of two recipients of the OLS Christian Service Award. This award is given to one boy and one girl in the graduating class who has shown a Christ-like example in their everyday life. The students were chosen by the faculty based on their continuous service to others, as well as their outstanding Christian attitude and behavior. In addition to receiving this prestigious award, Maggie served at OLS as chaplain, peer helper, cantor, and was in the choir and on the tech team. She was a Duke Tip student and was the recipient of the National Junior Honor Society and Presidential Service Award.

Maggie is the oldest of three girls born to Stephen and Tonya Von Hagel. She is a longtime altar server at St. Patrick and always wears a smile. She plans to attend John Carroll Catholic High School in the fall. Her mom is a teacher at John Carroll and her dad serves as the head of the parish finance council at St. Patrick.

We are so proud of Brooke and Maggie and congratulate them on their graduation from OLS.