Longtime Parishioner and Musician, Pat Willingham, Honored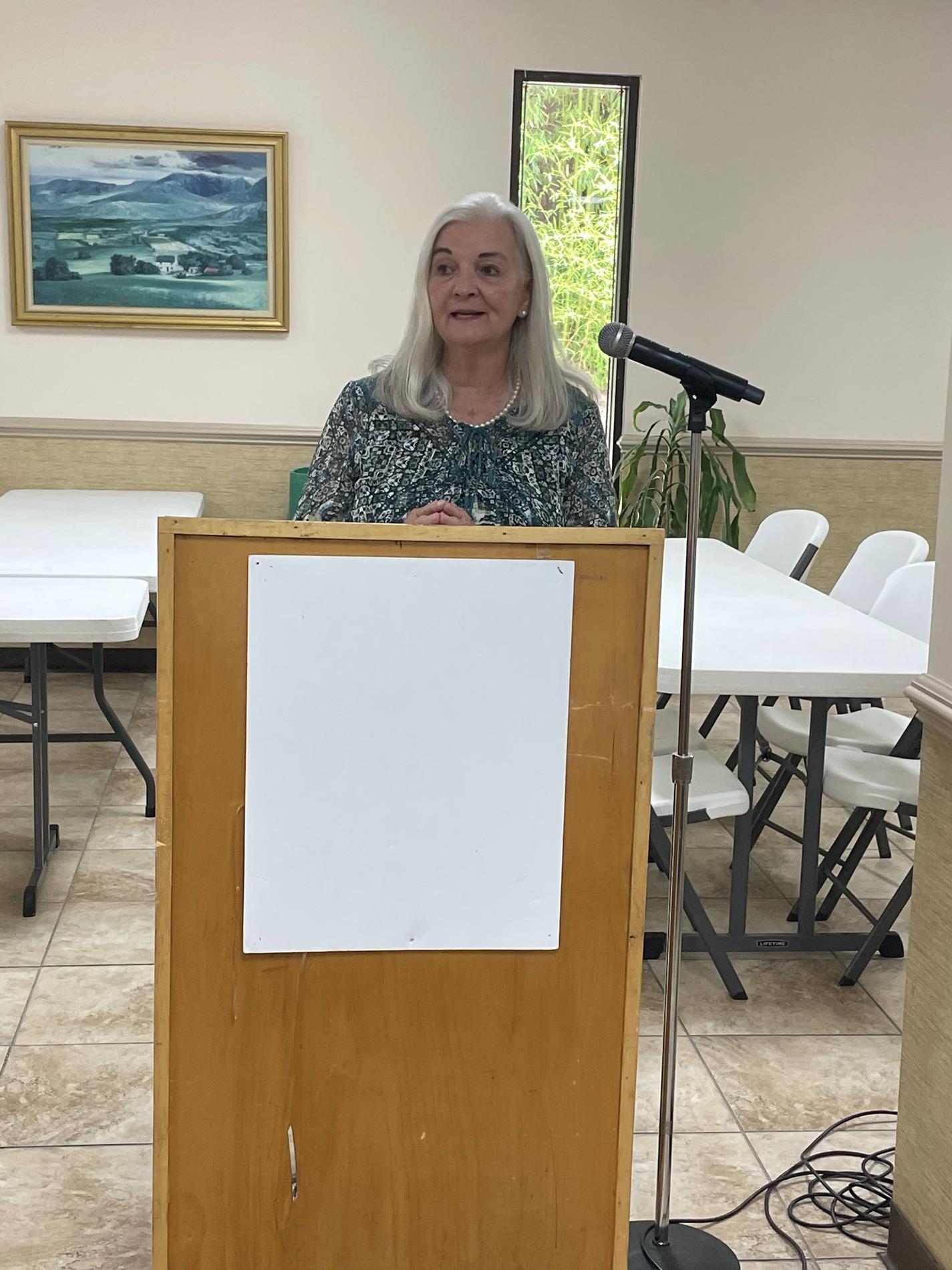 ---
On July 24, 2022, a reception was held to honor longtime parishioner and dedicated musician, Pat Willingham, for her many years of service to St. Patrick's.
The reception, headed up by Sara Jean Brooklere and sponsored by the Ladies Auxiliary, was well attended by current and former parishioners. Pat's extended family, including her two daughters, Beverly and Bethany, her son, Barry, and her many grandchildren all turned out to make this gathering extra special for her.
Anthony Brooklere shared some thoughts going way back to the establishment of the "new St. Patrick's" and how Pat played a role in many decisions made along the way. For those who weren't able to attend, his address to the attendee may be downloaded here within this article.
As she addressed the crowd, she was very thankful to get all her children and grandchildren together at the same time. Pat was very gracious in her words to those in attendance. She encouraged everyone to step up and serve the Lord as she had done, even if they have just a little "spark" of volunteerism that might make a difference at St. Patrick's. She shared that in giving back, you get so much in return.
Everyone enjoyed the wonderful cake and refreshments as they reflected on Pat's many years of service to the church. A multimedia of memories of Pat's life and family and events in the church played as the attendees mingled in St. Joseph Hall for the celebration.

A big thank-you goes out to Sara Jean and her Ladies Auxiliary for putting on a wonderful reception. Check out all the photos in the image gallery below.