Ladies Auxiliary Holds Installation of New Officers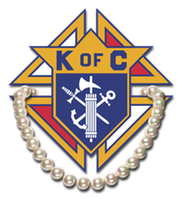 ---
The Ladies Auxiliary met on Thursday, August 5th, for their first gathering of the 2021-2022 year. Traditionally, this meeting always begins with the official ceremony for the installation of officers. Father Weis attended and participated in the ceremony which was held in St. Joseph Hall following Mass.
The new officers for the upcoming year are as follows:
President: Desi Nelson
First Vice-President: Joan Marks
Second Vice-President: Amy Moore
Treasurer: Pat Roden
Secretary: Patti Wilson
First Historian: Jimmie Chicarello
Second Historian: Marjorie Shiflett
Chaplain: Betty Balcolm
About Ladies Auxiliary
The Ladies Auxiliary is open to all women 18 years of age or older, married or single of the parish and surrounding churches. Our meetings are held on the first Thursday of each month beginning in August and go until the month of June. On our meeting night, Mass is celebrated in the chapel at 6:00 pm for both the Knights and the Ladies. After Mass, the Ladies meet in St. Joseph Hall at 6:30 and enjoy fellowship and dinner together. Our meeting commences after dinner.