Thanks to Our "Angels" who supported the Angel Tree Project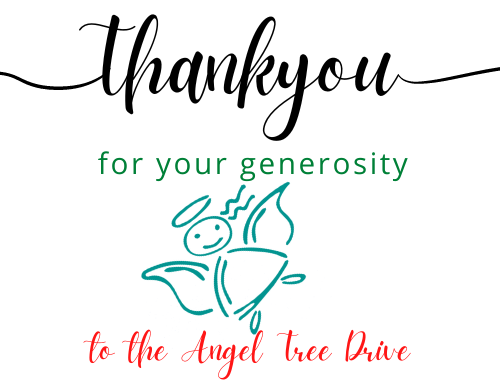 ---
The 2022 Angel Tree and Pennies from Heaven campaign was a wonderful success.
Those who worked hard to organize and execute efforts for this important Christmas drive would like to report on the great news from this year's effort.
You, our parishioners, purchased a total of 96 gifts, which helped a total of 32 children from 10 families (18 girls and 14 boys who received three gifts each). A special situation arose after the deadline for the established gifts and so another young girl (6-years-old) was provided Christmas from the donations gained from the purple angels. We are thankful for these generous donations as well! In total, outside the gifts purchased for specific families, the Angel Tree effort, and the Pennies from Heaven, netted over $2,000 in collections!
The campaign began in November with the establishment of the Angel Tree in the narthex and ended at the end of December with the culmination of the collection of donations for the purple angels.
The primary focus of the funds collected from the purple angels was to purchase $50 WalMart gift cards. These were distributed to many families who could use extra help around Christmas and also throughout the year. Cards are personalized and signed, "Merry Christmas St. Patrick Catholic Church Friends" and given to the recipients with love thanks to your amazing support.
The spirit of giving was very apparent in our parish this year. May you all be richly blessed for your compassion to the less fortunate and for your generosity to those who would not otherwise have gifts or food for the table.