Knights of Columbus Council 10567 Welcomes Swamp John's on Friday, March 3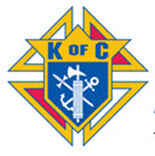 ---
Swamp John's, the popular restaurant that partners with organizations for fund raisers, will be at St. Patrick on Friday, March 3 from 4 p.m. to 7 p.m.
Plates are $15 and include catfish, shrimp, chicken (or a combination), sides and tea.
The event is sponsored by Knights of Columbus Council 10567 as a fund raiser. Please come and enjoy a great Lenten meal while supporting the causes supported by the Knights.