Welcome Father Anthony Weis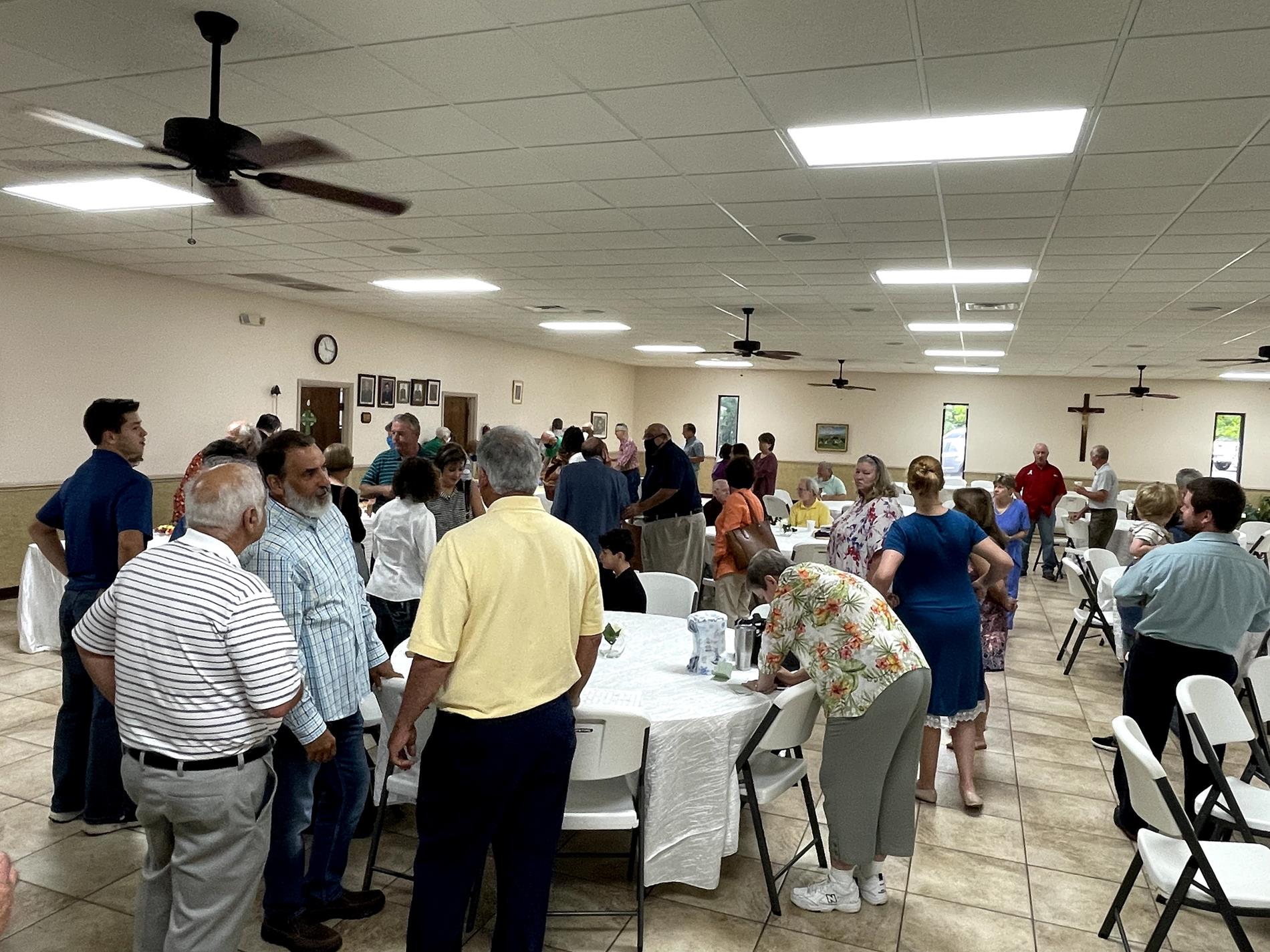 ---
On Sunday, August 1, 2021, St. Patrick parishioners gathered for a reception to officially welcome Father Anthony Weis as our pastor.
The reception was hosted and organized by the social committee. Thanks to all who helped to prepare the food and serve.

Although Fr. Weis assumed this role in October of 2020, COVID pandemic precautions caused a bit of a delay in scheduling this reception. Nevertheless, it was a great gathering and everyone enjoyed the refreshments and fellowship after Mass to honor Fr. Weis.
A multimedia presentation of photos depicting Father's work with the parish thus far displayed on a large TV in the parish hall.
Father Weis previously served as pastor at Holy Spirit Parish in Winfield, Holy Family Parish in Fayette, and Our Lady of Guadalupe Parish in Haleyville. We are happy to officially welcome him as our spiritual leader and wish him much fulfillment in his ministry with our parish family.