Socially Distancing with Doughnuts and Coffee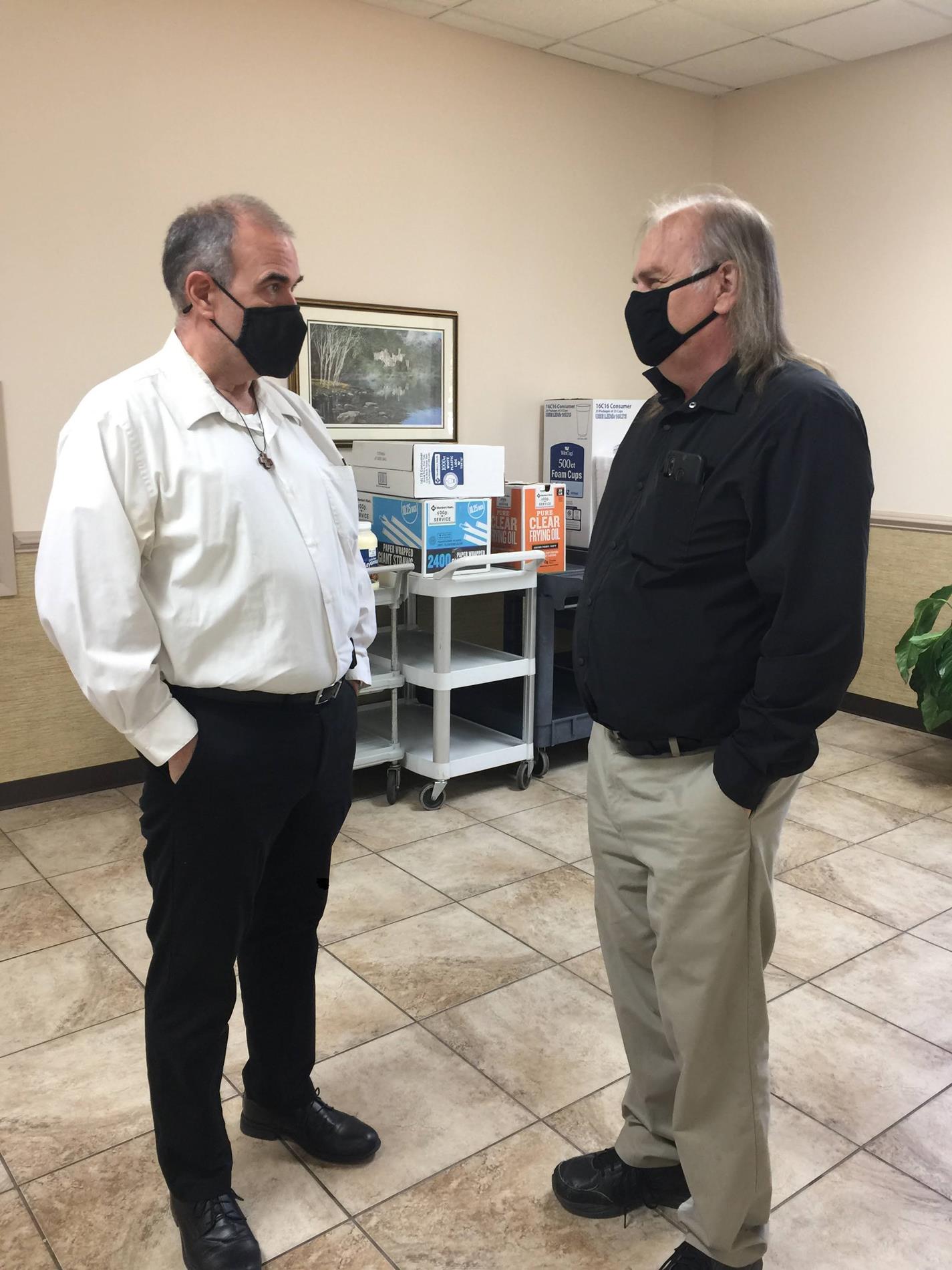 ---
St. Patrick parishioners, throughout our history, have always enjoyed a little social time after the weekend Masses.
Due to the fact that Masses are being more well-attended, and because it is important to remain socially-distanced while visiting, Fr. Weis encouraged everyone to move from the narthex, with its limited space, to St. Joseph Hall. This effort is designed to provide a more conducive space for keeping everyone safe while enjoying the usual fellowship. And of course, if you are going to visit in St. Joseph Hall, it's important to have refreshments! Thanks to parishioner Joe Richardson who provided an ample supply of doughnuts and to all who helped by brewing coffee and helping to serve and clean up.
Everyone looks forward to returning to the normal fellowship after Mass but we continue to encourage social distancing rules and wearing a mask at all times when inside the church campus buildings.