Knights of Columbus football Boards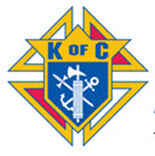 ---
The football season is just weeks away and the Knights of Columbus is sponsoring two football "squares" boards to kick off the season - one for Alabama and one for Auburn.

A square on either board is available for a $5 donation to the Knights.

Payoff will be $50 per quarter and $50 for the final score. Both games will be played October 8th - Alabama vs. Texas A&M and Auburn vs. Georgia.

To purchase a square, see Mike Muro or any member of the Knights of Columbus. You can also contact Ronnie Muro if you would like to pay by Venmo or PayPal.

All proceeds benefit Knights of Columbus 10567 charitable ventures.