Springfest 36 is in the Books!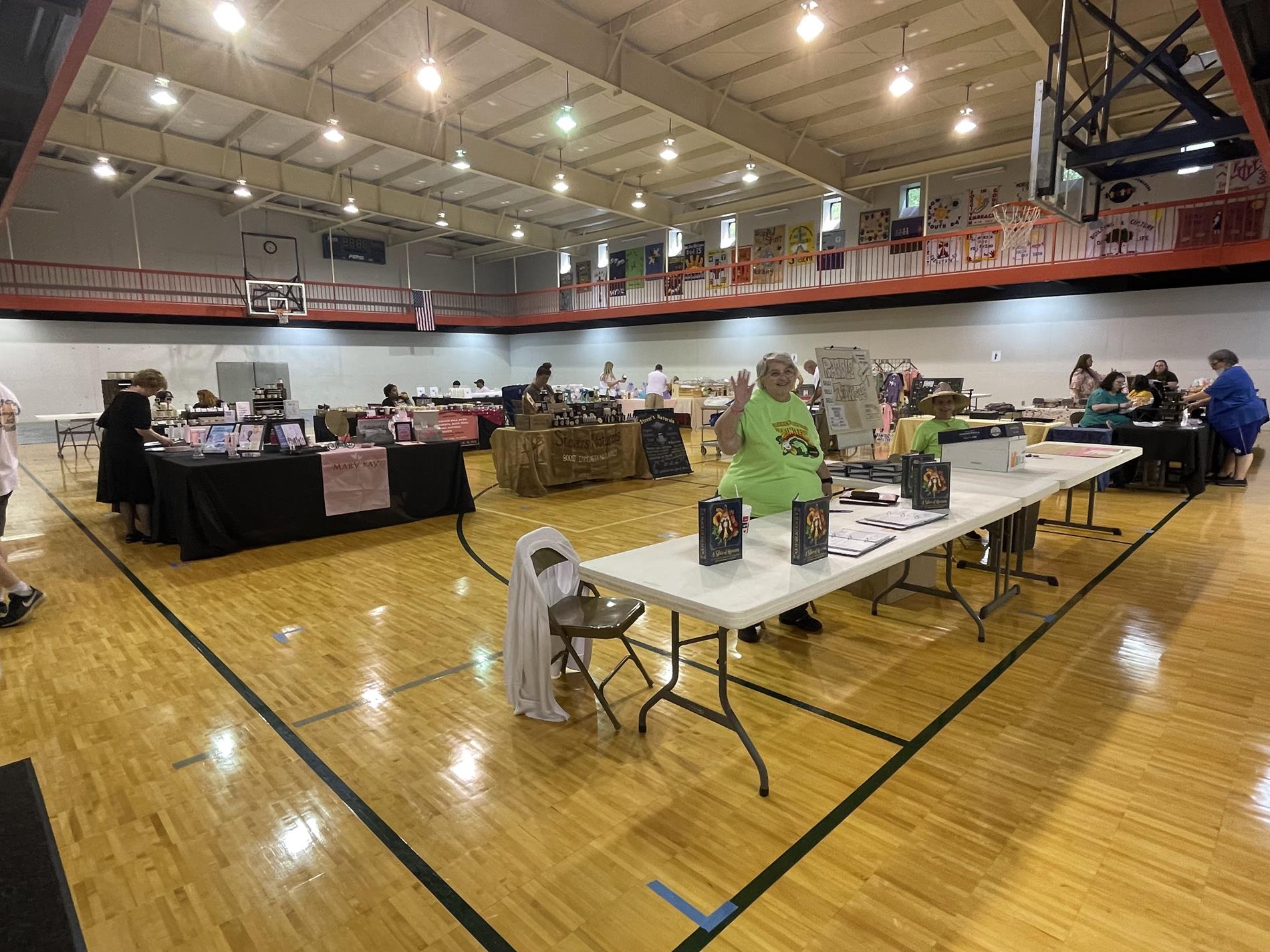 ---
May 1, 2022, will be a day to remember at St. Patrick's. It's the day our traditional annual Springfest event returned. And it returned with a bang!
Desi Nelson took on the task of chairing this event and did a phenomenal job. She and her committee implemented some great new ideas and incentives to draw in the crowd and create something for everyone. From the Ora Labora Market, which ran on Saturday and Sunday of Springfest weekend and included food trucks on Saturday to satisfy lunchtime needs and even a sweet tooth, to the favorite spaghetti and Italian sausage offerings, to children's games, adult games, our favorite spin-for-a-cake booth, and an amazing auction (thank you, Faith Harper, our favorite auctioneer), the environment was just like old times before the pandemic put it all to a halt. Check out more photos from our Facebook page.

Desi, who was very involved in all aspects of the event, has so many people to thank. Her committee consisted of the following people, all of whom were key players in making this day a great success:
James Nelson (Co-chair and Operations)
Dale Blanchard (Accounting)
Tina Webb and all her helpers (Kitchen)
Ann Tulloss / Patsy Byrd (Auction)
Joseph Conte / Pat Roden (Raffle Tickets)
Jeff & Tara Blanchard (Vendors / Ora Labora Market)
Jean Vines (Drinks and Desserts)
Krista and Brian Carroll (KidZone)
Pam Palmer (Donation to Kids Games)
Michael Wehby (Donations to shirts and more!)
Patty and Mike Wehby (T-shirt donors)
Kevin Callahan of Honda and Hyundai of Jasper (T-shirt donor)
Doris Moody (website / social media)
Father Weis (for his continued support)

And now for the winners:
St. Joseph Game:
Saturday (SJ was Joseph Conte)- LaTonya Sparks Hinton (owner of Delectable Delights LLC)
Sunday (SJ was Patsy Byrd)- Kevin Whitaker
Winners of Ticket Incentives:
Donnie Schober: Most Sold - $100

Michael Wehby: 2nd Most Sold - $75

Patsy Byrd: 3rd Most - $25
Grand Prize Raffle Winner:
Scott Hamela - $1,500

10 - $100 Winners
Pegi Gilmore

Ann Tulloss

Cathy (or Kathy) Christmas

Violet Apostolou

Charles Ray (drawn two times!)


Ray Lively

William Boone

Rick Whitfield

Tina Webb

Finally, a special thanks to all who attended and supported our efforts in raising much-needed funds. Springfest isn't Springfest without the support of our parish family and our greater Adamsville community.
See you next year!