Spring for a Shamrock - Give Online!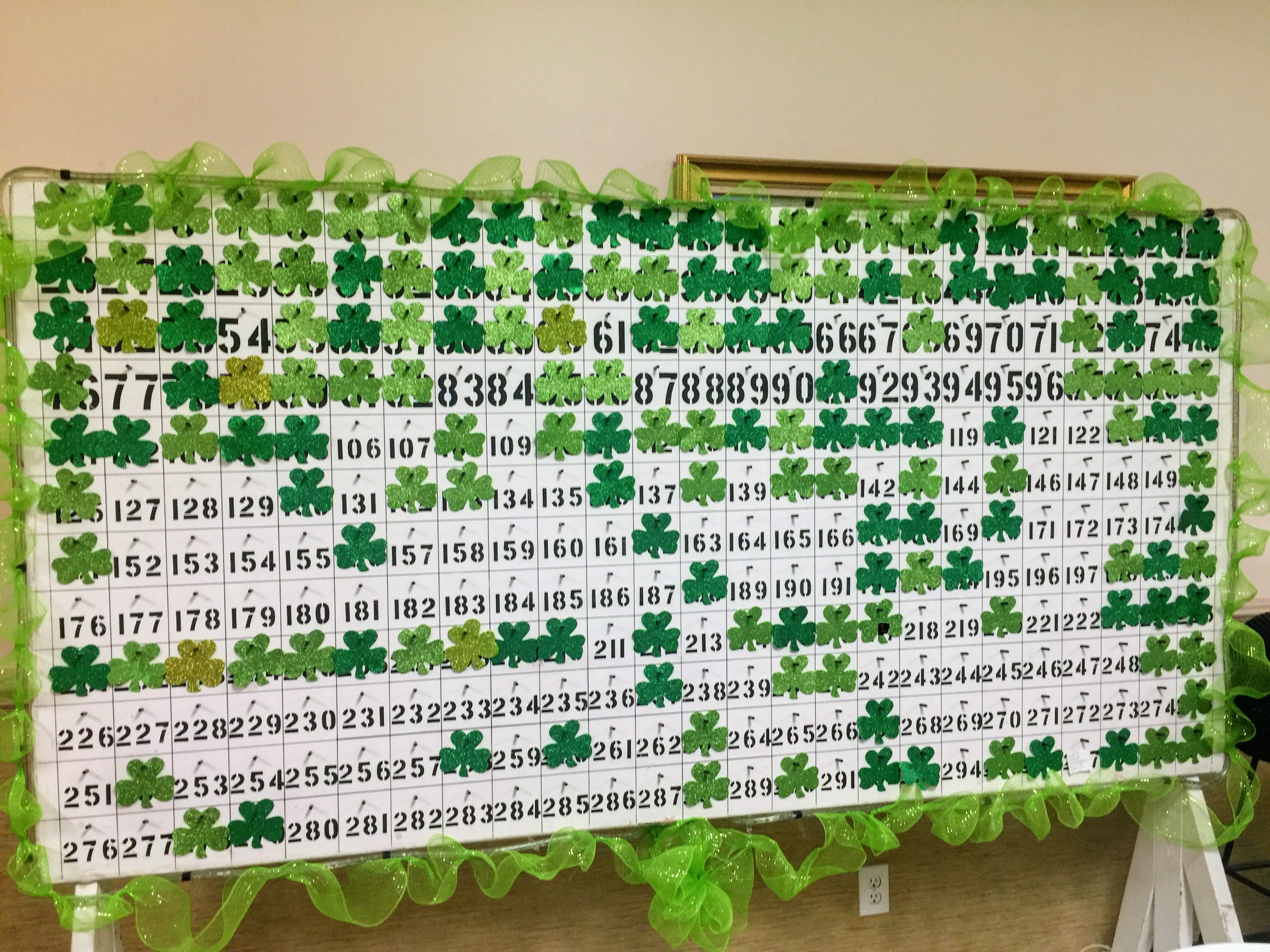 ---
The Spring for a Shamrock campaign kicked off in March with our traditional annual St. Patrick's day potluck lunch.
Many of our parishioners attended the informational session after the weekend Masses on March 14 and March 15, and our board is going strong from the numbers already adopted. We will continue this campaign until later this year when we will draw for our winners.
1st Prize - $1,500
2nd Prize - $750
3rd Prize - $500
4th Prize - $300
5th Prize - $300
See the rules attached to this article on how you can also be eligible to win the reserved parking space for a full year.
If you would like to send in your contribution to this campaign via Paypal, click the Spring for a Shamrock image below.
You may purchase your limited edition t-shirt associated with this campaign ONLINE by visiting our t-shirt page
here
.
Thank you for your support of our parish. Let's all play and fill up this board for a successful fundraiser.