St. Patrick Celebrates First Communion Class of 2021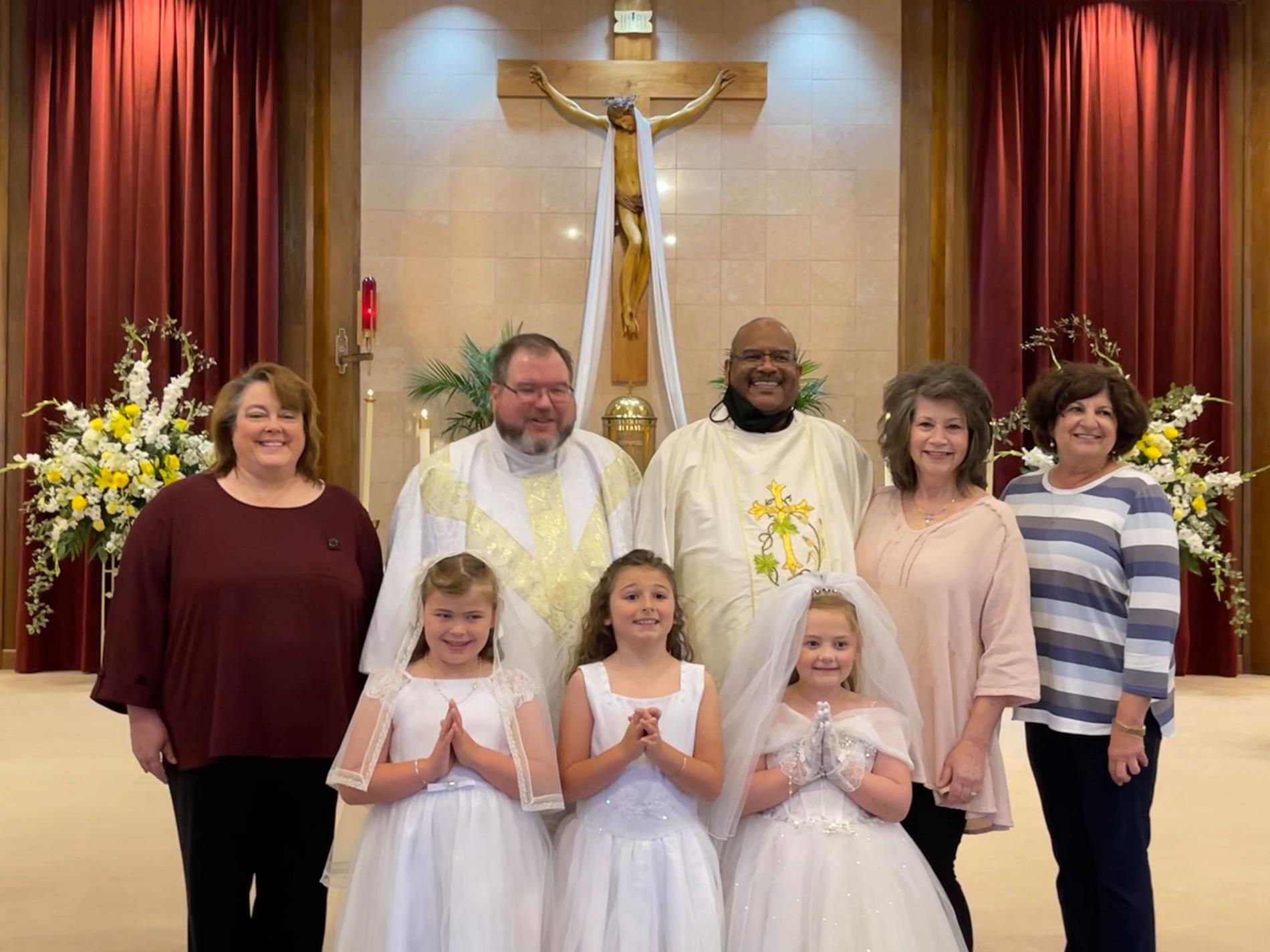 ---
It was a beautiful Sunday morning as three of our young people received Jesus for the first time in Holy Communion on Sunday, April 25, 2021, at the 10 a.m. Mass.

Kaydence Grant, Emma Muro, and Jovie Neiman were filled with excitement on this special day. They not only looked beautiful in their white dresses but their faces were glowing as they have looked forward to this day for a long time.

Prepared for months by their parents, catechists, Lisa Dougherty and Patsy Byrd, and under the guidance and direction of Janet Rubino, DRE, and our pastor, Fr. Anthony Weis, these young girls first received the Sacrament of Reconciliation on April 21st. And then on Sunday, surrounded by lots of family and friends, they took the next step in their faith journey.
The church was beautifully decorated and it was so fitting that it was Good Shepherd Sunday. Our readings reflected the love of God in caring for His sheep: "I am the good shepherd, and I know mine and mine know me, just as the Father knows me and I know the Father, and I will lay down my life for the sheep."
Our First Communicants received the Body and Blood of Christ, a true reflection of Jesus' love for us, as He laid down his life and left us His body and blood in this wonderful sacrament.

A reception, sponsored by the Social Committee, was held in St. Joseph Hall and tables were set up for all of our First Communicants.

A special thanks to all who helped to teach and guide these young girls, and to the parish family for their support and examples of faith to them and our community.
Congratulations Kaydence, Grant and Emma. Jesus Loves You.