Knights Serve Dinner at First Light Women's Shelter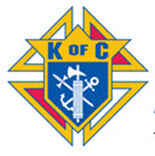 ---
St. Patrick Knights of Columbus Council 10567 provided dinner service at First Light Women's Shelter on Sunday, July 10, 2022.
The shelter, located in downtown Birmingham, has been operating since 1983 and its mission is to work with homeless women and their children to create hospitality in a safe and nurturing community, to encourage them to maintain dignity, to find hope, to seek opportunity, and to grow spiritually, thereby achieving their full potential.
After joining with the women for prayer, the Knights served fried chicken, macaroni and cheese, green beans, bread and cookies to the women and children.
The Knights of Columbus is the world's largest Catholic lay organization. We are celebrated for standing in solidarity with our priests and bishops and for our unwavering support for life. We provide members and their families with volunteer opportunities in service to the Catholic Church, their communities, families, and young people. With more than 1.9 million members in more than 15,000 Councils around the world, the Knights of Columbus annually donates more than $175 million and 70 million hours of service to charitable causes.
For more information on becoming a Knight, send an e-mail to knights@saintpatrickcc.com.