St. Vincent de Paul News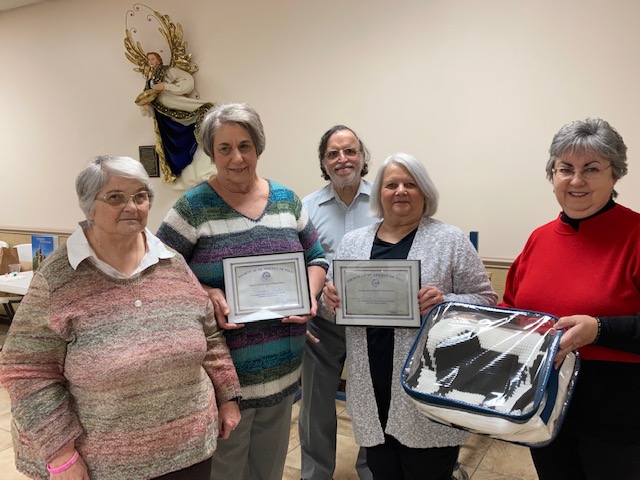 ---
The Society of St. Vincent de Paul at St. Patrick relies heavily on the generosity of parishioners throughout the year.
However, this year, there have been two champions in fundraising with proceeds going directly to their mission.
On Sunday, November 28, 2021, the members of St. Vincent de Paul showed their appreciation to two very special parishioners: Margaret Pender and Mary Evans. Both were presented with certificates of appreciation as well as a gift certificate.
Margaret Pender, a longtime parishioner,and church leader, spearheaded an effort that lasted for months, conducting a three-day yard sale in the Family Life Center that netted proceeds of $3,500 going directly to the St. Vincent de Paul Society. The remainder of the proceeds benefited the church.
Mary Evans, another longtime parishioner and leader of the Prayer Shawl Ministry, crocheted this beautiful afghan and donated it to the Society. More than 300 raffle tickets were sold during the past several weeks, resulting in a profit of $400.
The presentation was made immediately following the drawing for the winner of the afghan. The winner was Mary Clements from Pleasant Grove.
It is a beautiful event when members from different ministries work together to do God's work. Through their hard work and generous efforts, the Society's funds have been boosted to help our neighbors in need.
Thanks to both Margaret and Mary for helping SVDP help the poor.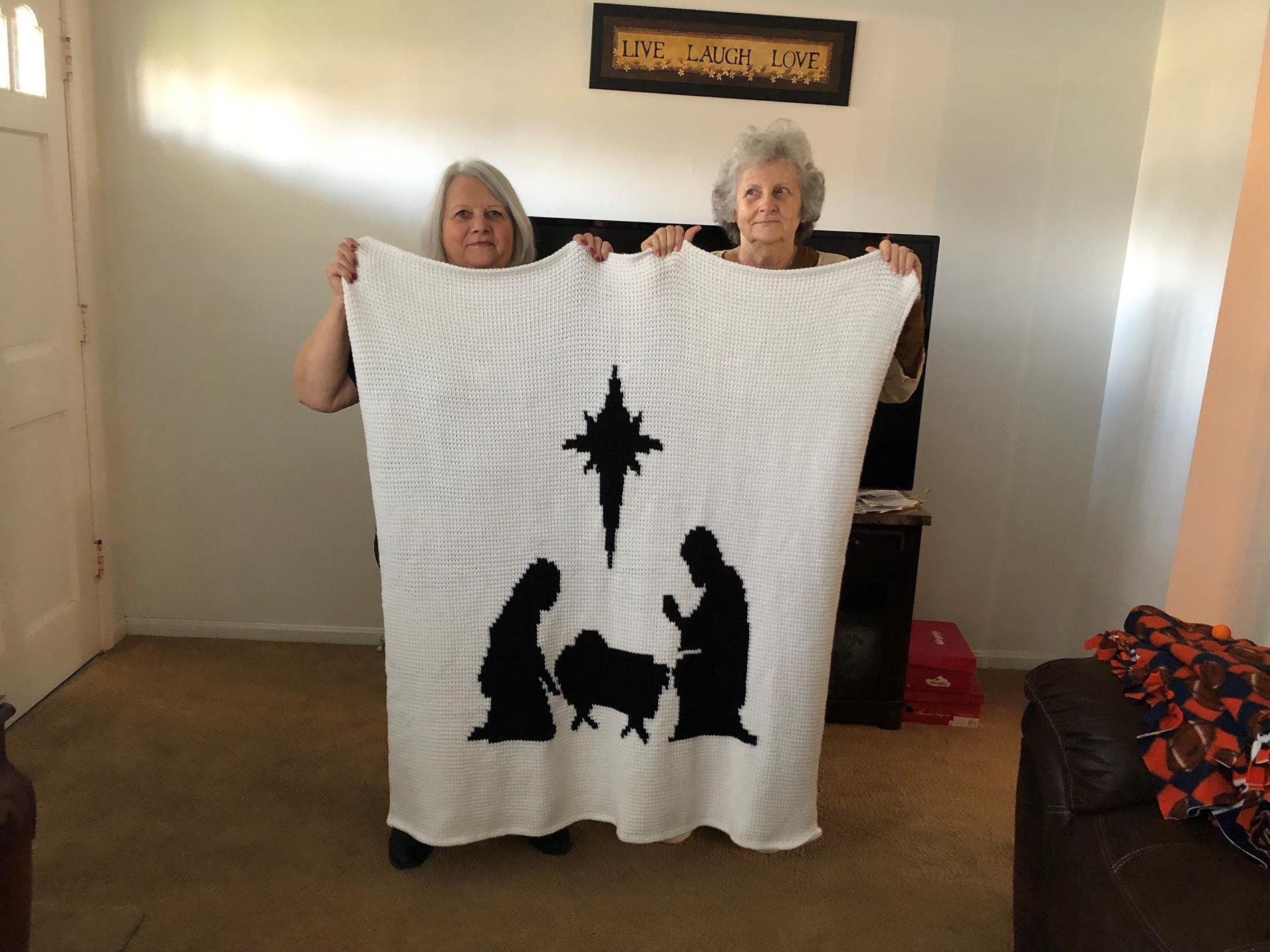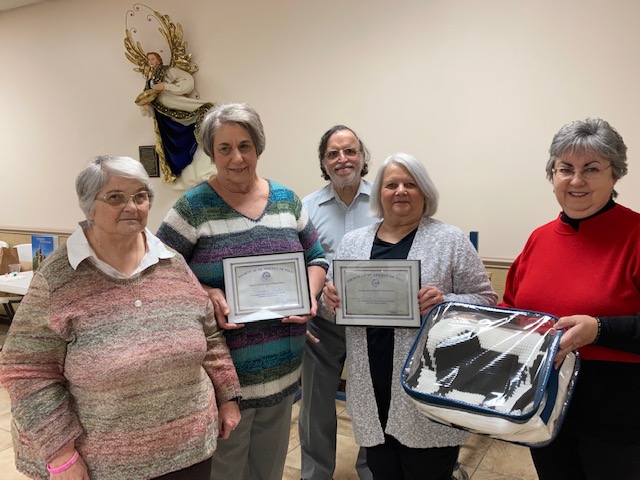 From left to right, Pat Roden, Margaret Pender, Joseph Conte, Mary Evans, and Patti Wilson.