Longtime Parishioner Says Hello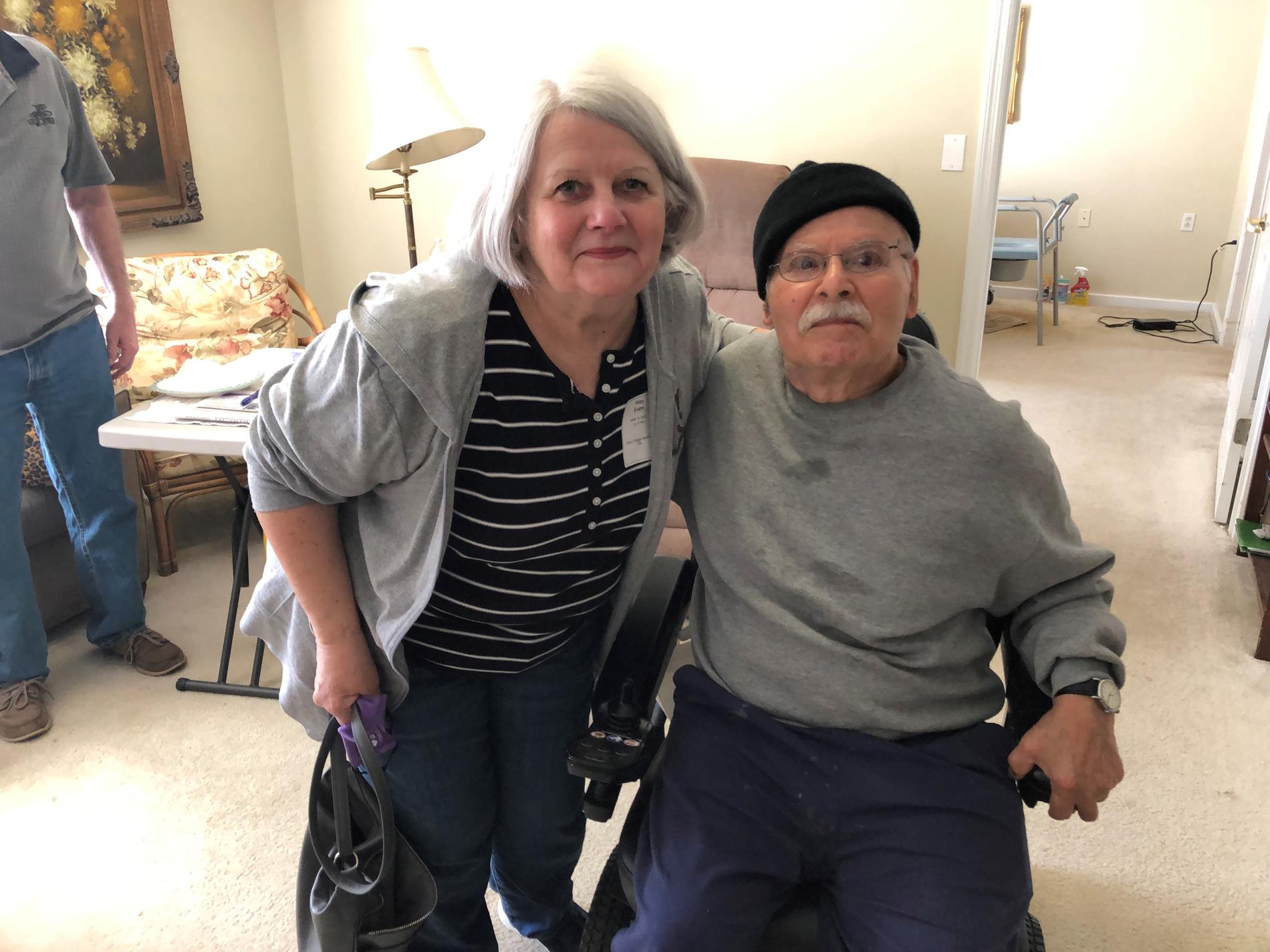 ---
The Prayer Shawl Ministry which meets at St. Patrick is still busy providing love "From the Hand to the Heart of Those in Need".
Recently, Mary Evans and her friend visited the Town Village Vestavia Hills Retirement Community and paid a visit to longtime parishioner, Anthony Sicola. During their visit, Mary delivered a hat she had made for him and also some shortbread. Anthony was very happy and surprised. To bring a bit more cheer, they gave him two balloons and a card that was signed by parishioners who attended both weekend Masses.
Mary commented, "He was surprised and happy. I lost count of how many times he said 'tell the people at St. Patrick that I miss them and love them very much'".

While there, they also delivered 15 prayer shawls to residents of the retirement community.
What a wonderful gesture of love and a great example of this amazing work of this special ministry.