First Communion Class 2020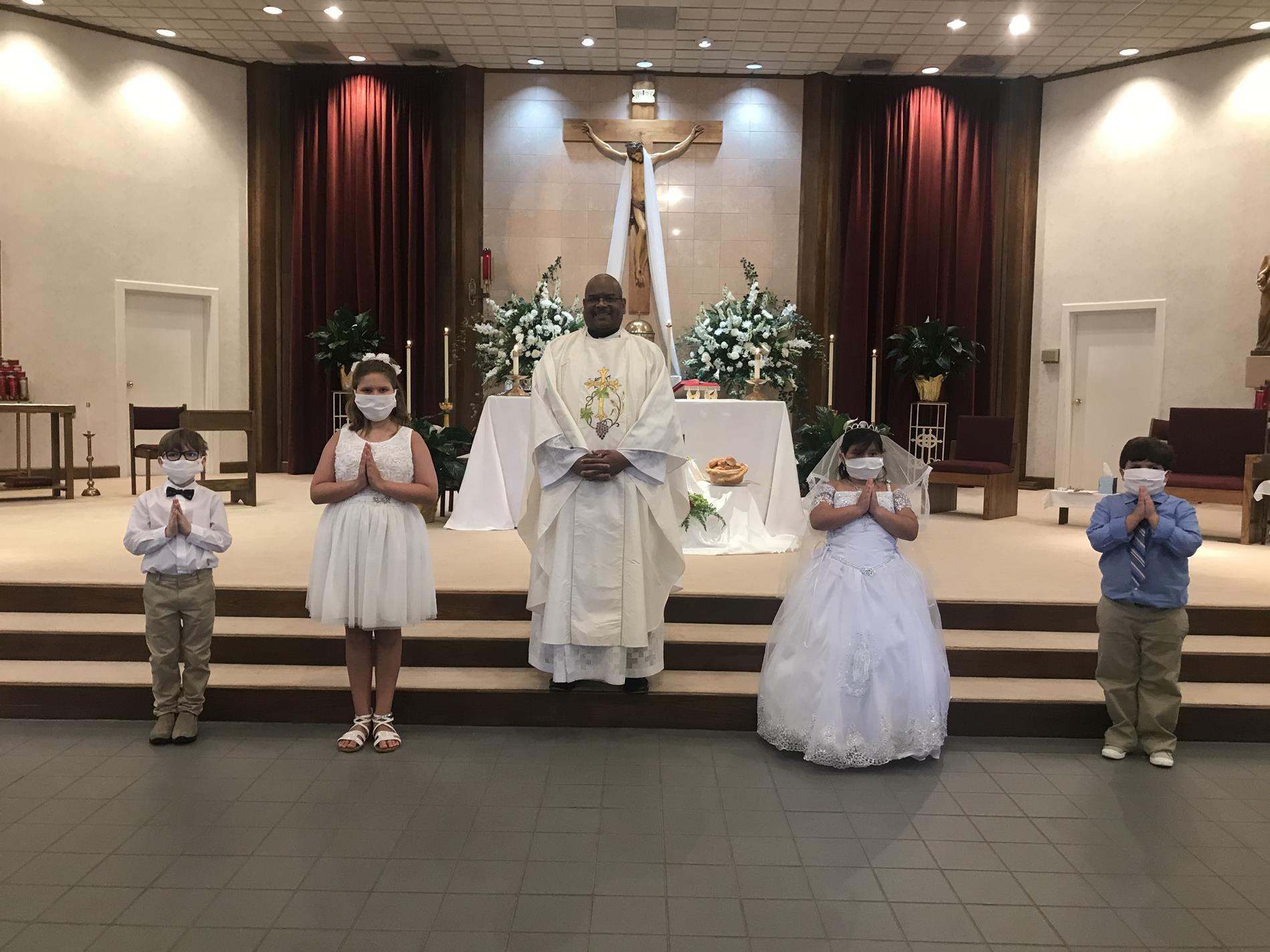 ---
Five of our young people patiently waited many extra weeks but were very excited when they were finally able to receive the Sacraments of Reconciliation and First Communion.
All the children received the Sacrament of Reconciliation on Tuesday, June 16. Due to scheduling conflicts, one child received his First Communion at a separate Mass on June 19. But the remaining children celebrated Mass with their families on June 20, receiving Jesus for the first time in the Eucharist.
As with our usual guidelines for conducting Mass inside the church, all precautions for the health and safety of the families were followed to adhere to guidelines for safe-distancing and minimal attendance of family members. Due to illness, one remaining child will be receiving his First Communion later in the summer.
We are so thankful to our catechists Patsy Byrd and Lisa Dougherty for preparing the children so well for this special day. Also, a special thanks to our Director of Religious Education (DRE) Janet Rubino, and to Father Vernon Huguley for making this experience so meaningful and beautiful for our children.
Let's pray for these children, that they will always keep the Eucharist close to their heart.
Lord Jesus Christ, bless the children who have come forward to receive Holy Communion for the first time.
May this day be the step toward a life-long love of the Eucharist.

Give them a hunger for this sacred food so that they turn to you for comfort, guidance, and wisdom as they grow into full discipleship.

Thank you for their innocence and goodness.

May their hands, extended in anticipation of your body and blood, inspire all of us to cherish this sacred Sacrament.
Amen.