Sacred Seven Receives Knights of Columbus Family of the Month Honor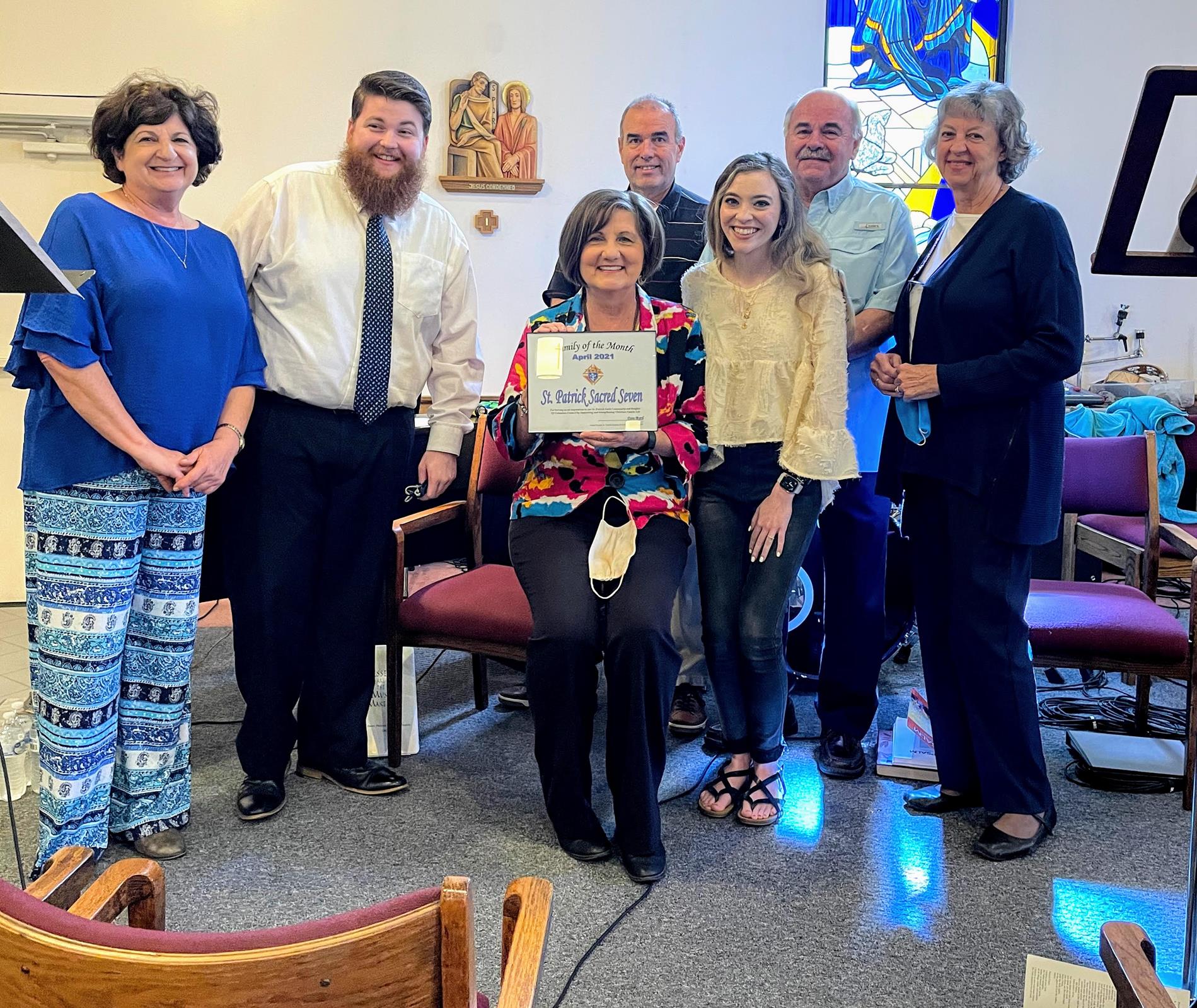 ---
The St. Patrick Adult Choir has always worked hard to bring the St. Patrick congregation into full participation in the Mass each Sunday through sung prayer. But as the COVID pandemic affected our entire means of worship, and social distancing became so necessary, bringing this same ministry to the congregation became a challenge and, many times, a real struggle.
Enter the Sacred Seven. This group began with just two people, one on the keyboard and one as a cantor, bringing music and sung lyrics to the liturgy when allowable. Then it began to grow organically. There was no recruitment or formal rehearsals or parts assigned. Just gifted musicians inspired by the Holy Spirit to come forward and offer their gifts.
Prior to each Sunday, the Sacred Seven receives the music selections from their Director, Janet Rubino. This allows them to rehearse and thus be ready to blend as one body of music on Sunday. On Sunday morning they all arrive early to coordinate and make sure they are all prepared.
And so it happened. And throughout Holy Week and the Easter season, this group continues to bring a sense of normalcy and fulfillment to so many both inside the church (and those watching via Livestream).
The Knights of Columbus recognized the sacrifices and gifts of these parishioners and decided to present them with the Family of the Month award for April of 2021. The award was presented by Larry Cannon, Family Director for Council 10567.
"Our Knights of Columbus Council is proud to recognize these wonderful individuals who take so much of their time and talent to provide wonderful music for our Sunday liturgy," Larry said. "We are very privileged to have them in our parish."
Janet is happy to be the leader of this small group. "We have indeed become family and so this award just solidifies our bond in the Lord."
The choir expresses thanks to the Knights for this honor. We will always treasure it and know that it represents a period of time when COVID or quarantine or social distancing couldn't keep us from praising the Lord through song.
Special thanks to Janet Rubino who has worked tirelessly to ensure that appropriate music selections and rehearsals continue to enhance worship.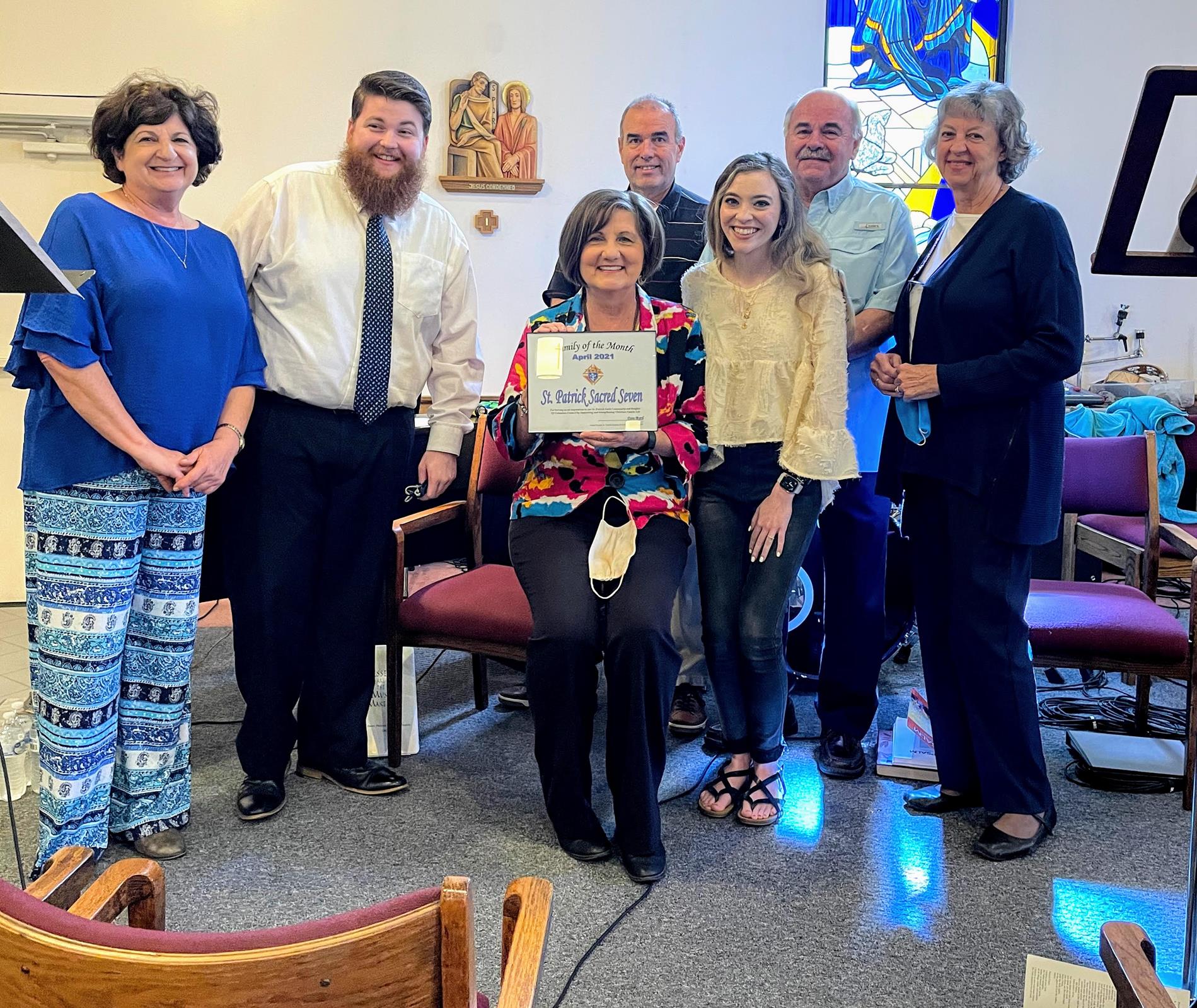 The Sacred Seven: (L to R) Janet Rubino, Director, McCahill Smith, Doris Moody, Dale Blanchard, Gracie Dougherty, Danny Bradley, and Ellen Cannon.