Ladies Auxiliary Sponsoring Bingo Night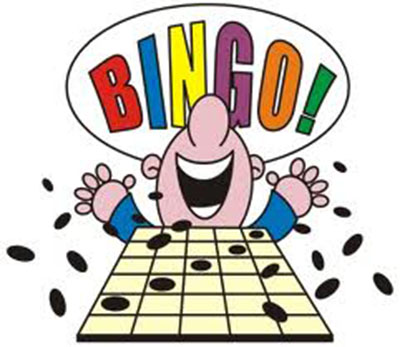 ---
Once again, the Ladies Auxiliary is sponsoring their ever-popular Bingo night Saturday, January 21st, after the 4:00 p.m. Mass!
In the usual "Bingo" tradition, the Ladies will serve up hot dog meals (for $5) which included a hot dog, chips, drink, and dessert. There will be door prizes awarded and also a 50/50 drawing. Bring your kids, your friends and join us for a great night of food, fun, and winning!

The St. Patrick Ladies Auxiliary of Knights of Columbus Council 10567 was established in April 1999. The Auxiliary's primary mission is to help the Knights, when needed, in their endeavors. We also consider it our mission to contribute our time and talents to the needs of the parish and to be an encouragement, as well as, a "light of Christ" to each other. As a group, we strive to promote our Catholic faith with strong prayers and create warm friendships as we work together to fulfill God's mission here on earth.