Mass Resumes Inside the Church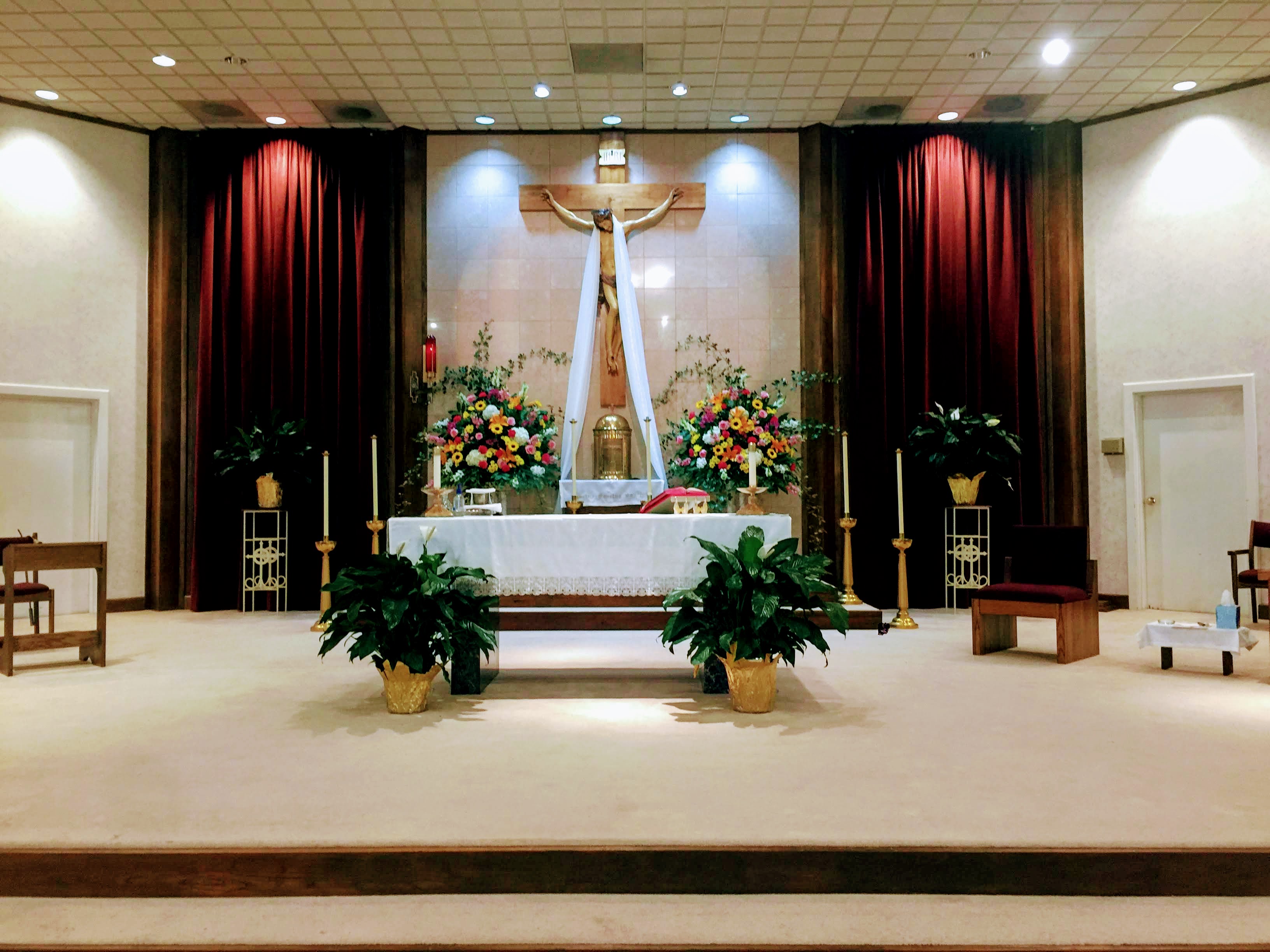 ---
On Saturday, June 4, 2020, parishioners were once again allowed to come into the church to resume our weekend Masses. The Mass celebration has been modified to meet the demands of social distancing during the COVID-19 pandemic.
Parishioners are asked to wear masks while in the church and to follow the directives of the ushers present. Hand sanitizer is available and masks are also available for those who do not have one. Singing is not permitted with the exception of the responsorial psalm and Gospel acclamation which is proclaimed by the cantor/musician from the front of the church. Communion is distributed after Mass and attendees are asked to leave and go directly to their cars rather than congregate in the narthex or porch area of the church.
For a full copy of the directives as given by Fr. Vernon, please click here.