You can Spring for a Shamrock and WIN!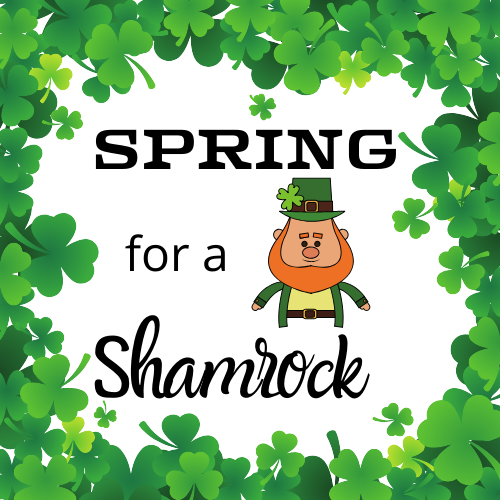 ---
The Spring for a Shamrock campaign is ON! You can participate by giving and helping to fill up our board.

1st Prize - $1,500
2nd Prize - $750
3rd Prize - $500
4th Prize - $300
5th Prize - $300
See the rules here for more information. You can also be eligible to win the reserved parking space for a full year.
If you would like to send in your contribution to this campaign via Paypal, click the Spring for a Shamrock image below.
You may purchase your limited edition t-shirt associated with this campaign ONLINE by visiting our t-shirt page
here
.
Thank you for your support of our parish. Let's all play and fill up this board for a successful fundraiser.