Get Your T-Shirts Online!
You may order this limited edition t-shirt in one of two colors (grey or green). T-shirts are $10 each regardless of size. Shipping charges ($5) apply.
Click the appropriate button below to purchase via PayPal.
You may purchase t-shirts with NO shipping on this page as well (see area in red to the right) or in person via our Drive-Up Mass on Sundays (they will be available as you leave the campus), if you attend week-day Mass, or stop by the church during office hours.

ORDER GREY SHIRT HERE:
ORDER GREEN SHIRT HERE: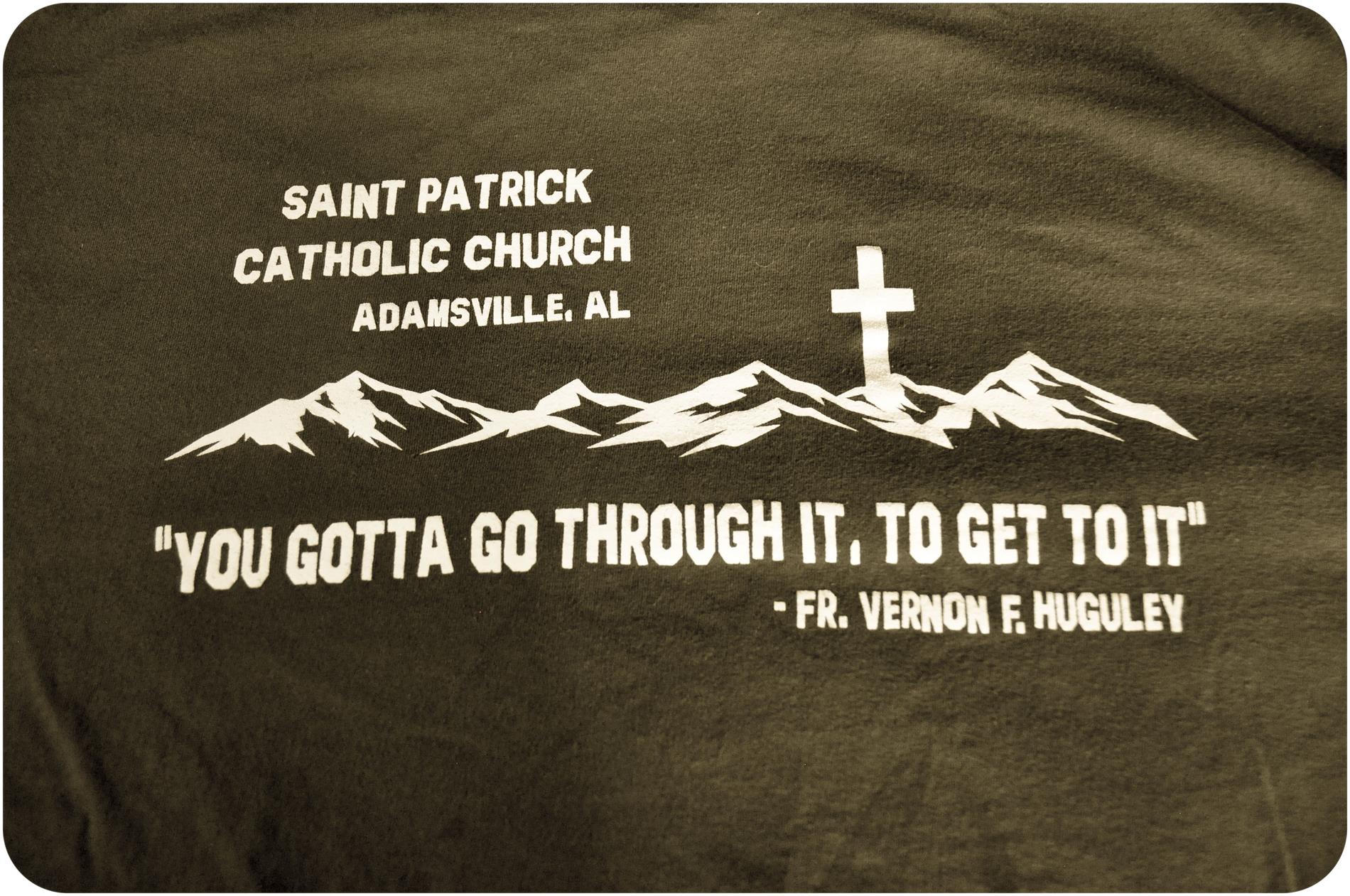 Pay for T-shirt with no shipping below
Use these buttons to purchase shirts to be marked "paid" for you and available for pick-up at the church. NOTE: Size and colors of shirts are limited to availability at the time of your order.

ORDER GREY SHIRT (NO SHIPPING) HERE:
ORDER GREEN SHIRT (NO SHIPPING) HERE: