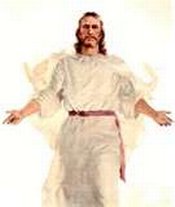 Jesus in our Midst
Additional Pages:
Weddings
All couples planning to wed should review this information.
Sacrament of Baptism:
Please contact Father Huguley for Baptismal Preparation.
Sacrament of Marriage:
Please contact Father Huguley at least six months before your proposed wedding date.
Sacrament of Reconciliation:
Confessions are heard on Saturdays from 3:00-3:45pm prior to 4pm Mass, or by
appointment.
First Reconciliation and First Holy Communion:
Children are prepared for these sacraments through our Faith Formation program. Preparation begins in the first grade and children receive these sacraments at the end of 2nd grade. Children should be 7 years old before beginning the 2nd grade. Classes begin each year in September.
Sacrament of Confirmation:
Our Faith Formation program prepares our teens to receive Confirmation in the 8th grade. Classes begin each year in September.
Anointing of the Sick:
Please contact the Church office or Fr. Huguley if someone is in need of this sacrament.