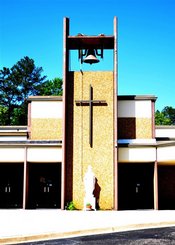 Our Church is Your Church!
We are proud to sponsor a number of organizations that focus on prayer, Catholic devotions, service, recreation, education and community building.
There literally is something for everyone at St. Patrick Parish. Click on one of the links on the left of your screen to find the organization that is right for you.