Seven men became First Degree Knights of Columbus during a ceremony on Sunday, June 22 in the Knights of Columbus room in the Father Raymond Murrin Family Life Center.
The new Knights are Jeff Benson, Jeffery Blanchard, Chris Cochran, Bob Dempsey, Xan McPherson, Fernando Medina and Chris Neiman.
The First Degree exemplification was performed by the Council 10567 First Degree team and was witnessed by State Deputy-Elect Pete Parrish. Members of the First Degree team performing the ceremony were Larry Cannon, Gaeton Conte, Don Cannon, Dwight Ingram, Charles Blanchard, Dale Blanchard and Joseph Conte. The First Degree was done in honor of Brother Knight Gaeton Conte and Brother Knight Joseph Conte for their service to our Council and our Church.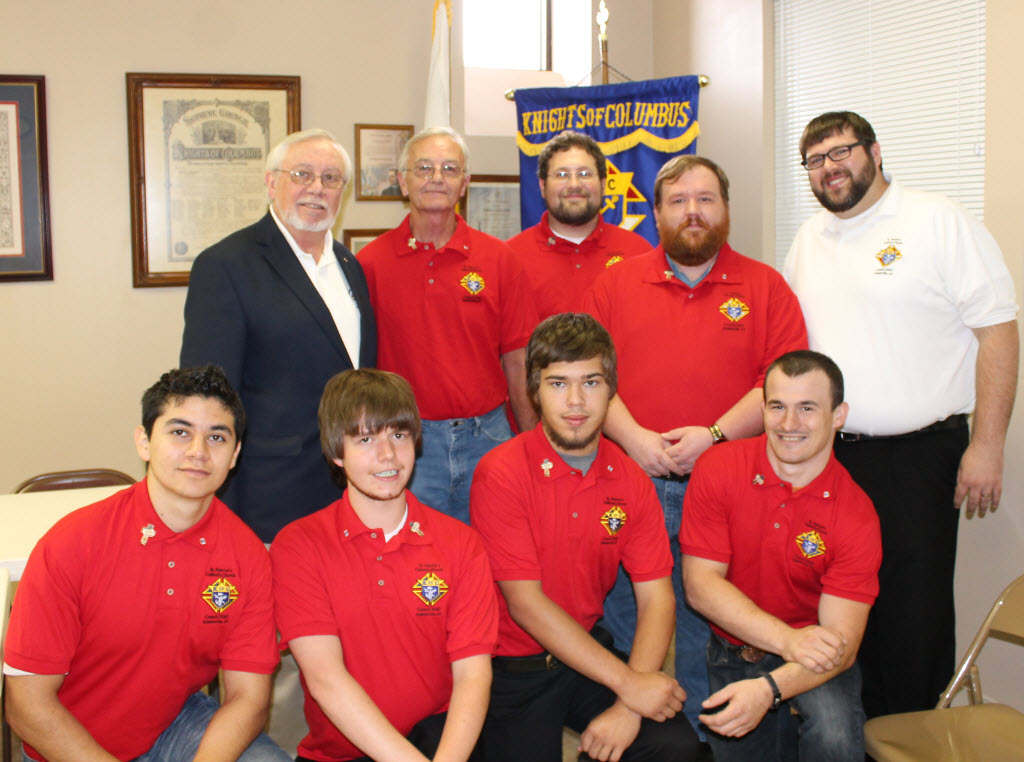 Shown (front row l-r) are Fernando Medina, Jeffery Blanchard, Xan McPherson, Chris Cochran, and (back row
l-r) State Deputy-Elect Pete Parrish, Bob Dempsey, Chris Neiman, Jeff Benson, and Grand Knight Greg Brasher.