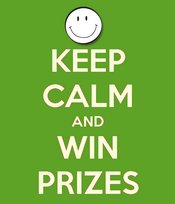 Sell and YOU can win!
Distribution for Springfest 32 raffle tickets has begun! All parishioners are asked to either sell or purchase these tickets in support of this annual fundraiser. Yes, it's time to put on your "sales hat" and begin to promote our annual church fundraiser through the most effective means of raising money: selling raffle tickets. Our grand prize is $2,000! Here is how it works.
$1 per ticket
$5 for 6 tickets
$10 for 12 tickets
Tickets are ready for pickup after Mass. Once again, tickets this year are in perforated sheets rather than stapled for ease in completing the stub. All parishioners are asked to sell tickets. There are incentives as well.
Sell at least $100 or more of raffle tickets (20 sheets+) by April 24th, and receive four free sheets of raffle tickets for yourself.
On Springfest Day, May 1st, cash prizes of $100, $75 and $25 will be awarded to the top three ticket sellers.
Sell those tickets! This is the primary source of our fundraising efforts. Please support Springfest 32 through your prayers, volunteer efforts and most especially, ticket sales.
Learn more and check out our 10-Plus and 20-Plus Club Members by clicking here.