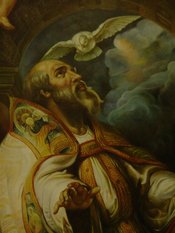 I Send You Out on a Mission of Love
The Foundation for Liturgical Music will hold the 2008 Music Ministry Series XII at Our Lady of the Valley Catholic Church. This year, Brandon and Miranda Yow, Justin Richerzhagen, Cheyloe Martin, and Patty Wehby will be joining other musicians from the Birmingham and surrounding areas to spend two and a half days with a Faculty of talented composers and guest speakers to learn more about the role and development of the liturgical musician and cantor. They will also have the opportunity to learn new music, participate in Taize prayer and attend a concert presented by the Faculty. This year's Faculty members are John Angotti, Meredith Augustin, Dion Clay, Kate Cuddy, Bobby Fisher, Sarah Hart, Deanna Light, Steve Petrunak, and Paul Tate. All are invited to attend the Taize Service on Thursday evening, June 26, at 7:45 p.m. as well as the Artists' Concert on Friday, June 27th at 7:00 p.m. Both are free of charge and promise to be a spiritual inspiration to all who participate and attend.
The Music Ministry Series is an annual conference during which this great organization offers church musicians, liturgical planners-both young and old-the opportunity to work with and learn from world-renowned musicians and composers representing publishers such as GIA, Oregon Catholic Press and World Library Publications. This two and a half-day conference is held during the summer to give everyone, even teachers and church youth groups a chance to attend.
See this section of our website for photos and information about past workshops. And, to find out more about the FLM, visit their website at www.foundationforliturgicalmusic.org.