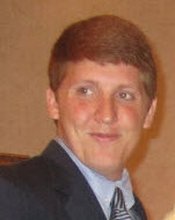 James Nelson
James Nelson has been elected as Grand Knight and will lead Knights of Columbus Council 10567 for fraternal year 2017 - 2018.
James is a 4th Degree Knight and the current Color Corp Commander for Bishop Joseph A. Durick Assembly 2399. He and his wife Desi have two children and are active members of St. Patrick. James served as Deputy Grand Knight during the 2016 - 2017 fraternal year.
Other officers elected for the 2017 - 2018 fraternal year are Deputy Grand Knight, Donnie Byrd; Chancellor, Shane Davis; Warden, Jeff Blanchard; Recorder, Joe Schober; Advocate, Anthony Brooklere; Treasurer, Ronnie Muro; Inside Guard, Todd Wellborn; Outside Guard, Sammy Owen; and Three Year Trustee, Mike Wehby, Jr.
Father Vernon Huguley will continue to serve as Chaplain and Dale Blanchard as Financial Secretary. William Boone will be the Two Year Trustee and Louis Muro the One Year Trustee.
Congratulations to the new officers of Knights of Columbus Council 10567.