Knights of Columbus Council 10567's project to help raise money for new playground equipment at Adamsville Elementary was completed recently when the Council presented a check for $1,228.51 to Susan Remick, the school's principal.
The funds were raised from the Council's Boston butt sales for Memorial Day.
Past Grand Knight Dale Blanchard headed the project for the Council and presented the check to Ms. Remick at the school. Also present was Kathy McGehee, who spearheaded the fundraiser from the Adamsville side and sold 43 of the Boston butts.

This was a great Community project and our thanks to Dale for heading this up and to all who worked on the project.
The Knights of Columbus is the world's largest Catholic lay organization. We are celebrated for standing in solidarity with our priests and bishops and for our unwavering support for life. We provide members and their families with volunteer opportunities in service to the Catholic Church, their communities, families, and young people. With more than 1.8 million members in more than 14,000 Councils around the world, the Knights of Columbus annually donates more than $150 million and 70 million hours of service to charitable causes.

For more information on becoming a Knight, send an e-mail to knights@saintpatrickcc.com.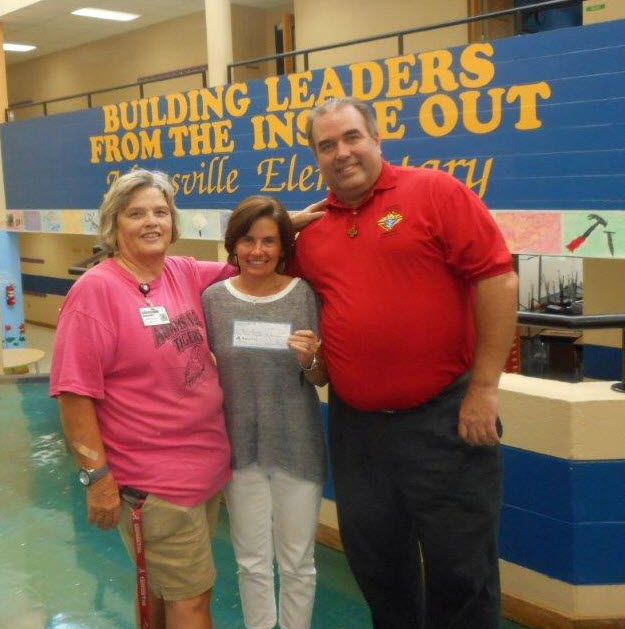 Kathy McGehee, Principal Susan Remick and Past Grand Knight Dale Blanchard