Five members of Council 10567 became 2nd Degree Knights during an exemplification ceremony on Sunday, January 11 at Prince of Peace Catholic Church.
The five new 2nd Degree members are James Nelson, Jeff Blanchard, Joe Richardson, McCahill Smith, and Bob Dempsey.
Joe Richardson and McCahill Smith also made their 1st Degree prior to the 2nd Degree ceremony.
Accompanying the Knights on their journey were Financial Secretary Dale Blanchard, Past Grand Knight Rob Smith, Gaeton Conte, Joseph Conte, Council Director Clay Reece, and Family Director Larry Cannon.
Each of the Degrees in the Knights of Columbus is designed to exemplify one of the four Principles of the Order: Charity (1st Degree); Unity (2nd Degree); Fraternity (3rd Degree); and Patriotism (4th Degree).
Congratulations to these new Knights. May God Bless You all.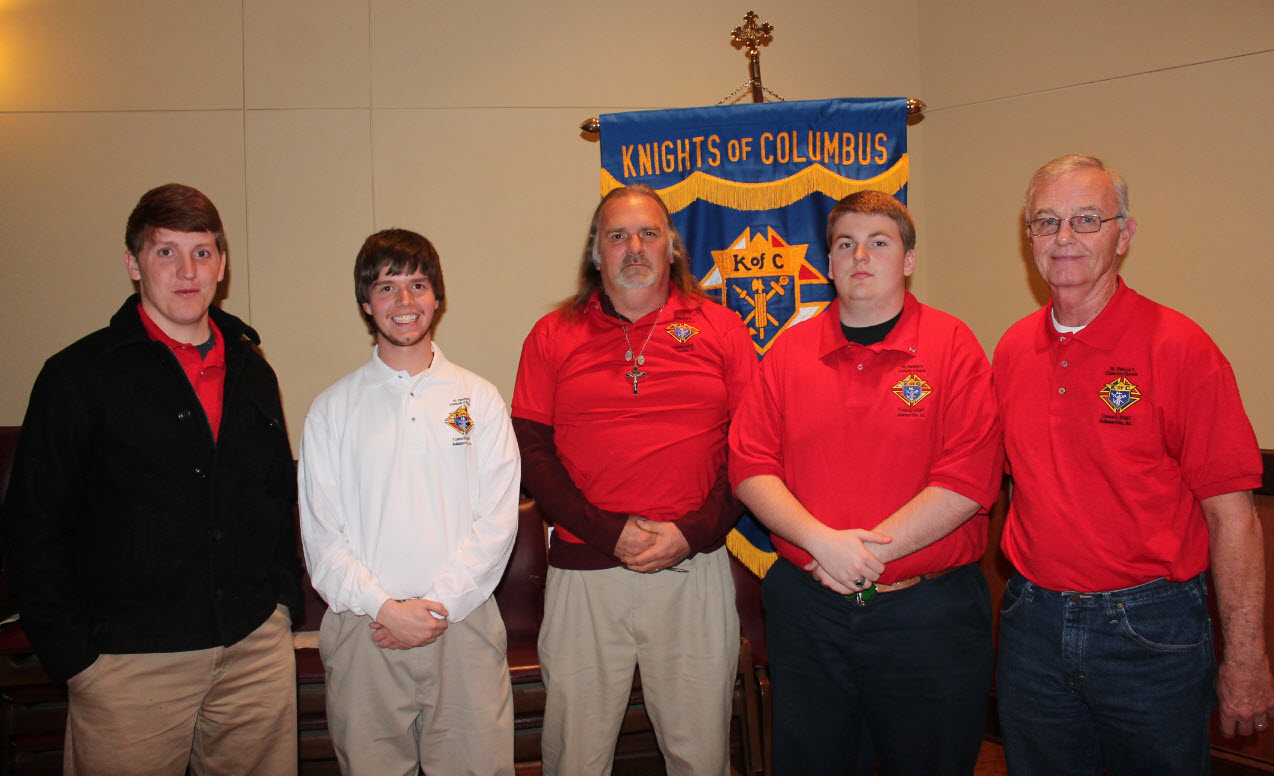 New 2nd Degree Knights are (l-r) James Nelson, Jeff Blanchard, Joe Richardson, McCahill Smith, and Bob Dempsey