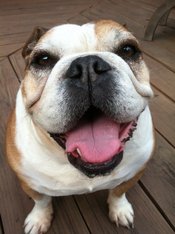 Smile!
Our church directory sign-up is well underway. Many of you have already signed up - thank you. If you have not signed up, please do so as soon as possible. Sign up will take place in one of two ways:
1. See the volunteer in the St. Joseph Hall after the week-end Masses. Joan Marks is directing this effort and is very excited to arrange an appointment for you and your family.
2. Sign up online from Tuesday through Friday by clicking the icon below. You will be able to select an available date/time slot for you and your family. The process is very simple and takes little time. NOTE: Signing up online will be available through the week but may be disabled over the week-ends in order to better coordinate the schedule and avoid duplication.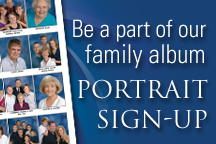 There is no charge to have your photo made and you will receive a free 8x10 of your finalized portrait, as well as a free directory. There are also a number of specials available (discount coupons) to you based on certain criteria being met and a 20% senior discount. Speak with Joan or the volunteer at the week-end Masses about these specials.
The portrait pictures will be taken beginning October 7th through October 11th so sign up today!