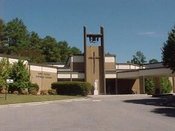 St. Patrick
It has been 20 years since St. Patrick Church was built and the occasion is being marked by a 20th Anniversary celebration lunch on Sunday, September 30.
St. Patrick Pastor Father Gray Bean and parishioners extend a warm invitation to all parishioners who have moved away and to former clergy and religious who have ties to St. Patrick.
"The 20th Anniversary celebration is also a reunion of sorts and a celebration of the future," Father Bean said. "We want to celebrate our past but we also want to look toward a golden future. We have what we enjoy today as a faith community because of what went before us...the faith, love and sacrifice of so many special people. We are building on the foundation that they laid."
Mass will be celebrated at 10 a.m. on September 30 and the anniversary lunch will follow at Noon in the Father Raymond J. Murrin Family Life Center.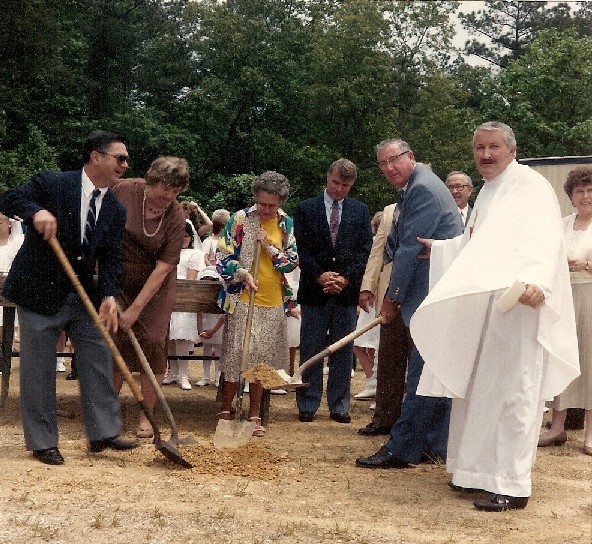 Recognize these people?

St. Patrick was formed from four small churches: St. Catherine, Pratt City (established 1881); St. Michael, Brookside (established 1892); Immaculate Heart of Mary, Hillview (established 1938); and St. Raphael, Graysville (established 1963). These four churches are the foundation upon which St. Patrick stands today.

In the mid 1970's, due to the vision of the pastors and people of these churches, plans were begun to combine the parishes into one and build a new church to take our parish family into the future. Ground was broken on May 10, 1987 and the new church of St. Patrick was dedicated on January 24, 1988.