Catholic recording artist and composer Noelle Garcia McHugh will present a benefit concert at St. Patrick on Wednesday, June 22, 2011, to raise money for recent tornado survivors. While in the area, Noelle will visit St. Patrick parishioners who lost loved-ones and/or sustained damage from the April 27 tornadoes in the Pleasant Grove and Pratt City communities.
Admission to the concert is free, and a love offering will occur at the end of the show. All donations will go directly to the St. Patrick Donation Center, which has been active since the morning following the storm. The Donation Center has been serving 20+ communities, and continues to provide food, personal items, water, cleaning supplies, and other items needed during the recovery, which is far from over.

The 6:30 p.m. concert in the church will be recorded documentary-style as part of Noelle's four state tour to raise money for storm victims in Alabama, Tennessee, Missouri, and Illinois.
Currently residing in Lansing, Michigan, Noelle Garcia, as she is known professionally, has worked as youth ministry coordinator and now serves as music director at Most Holy Trinity Church in Fowler, Michigan. Noelle's music and recordings are available through World Library Publications, the Music and Liturgy Division of J.S. Paluch Co. Inc.

Noelle's inspiration for her music comes from the teens with whom she works: "I want to give them something to pray, not just to play on their iPods. I have found by putting my trials and joys to music, it has helped me pray." Noelle says she hopes that others relate to her story and find hope for themselves in her music.

She is not new to the concert circuit. In addition to concerts in several states, she has performed during World Youth Day in Sydney, Australia, and at the National Catholic Youth Conference.

For more information, call the church office at (205) 798-5326, or e-mail Janet Rubino.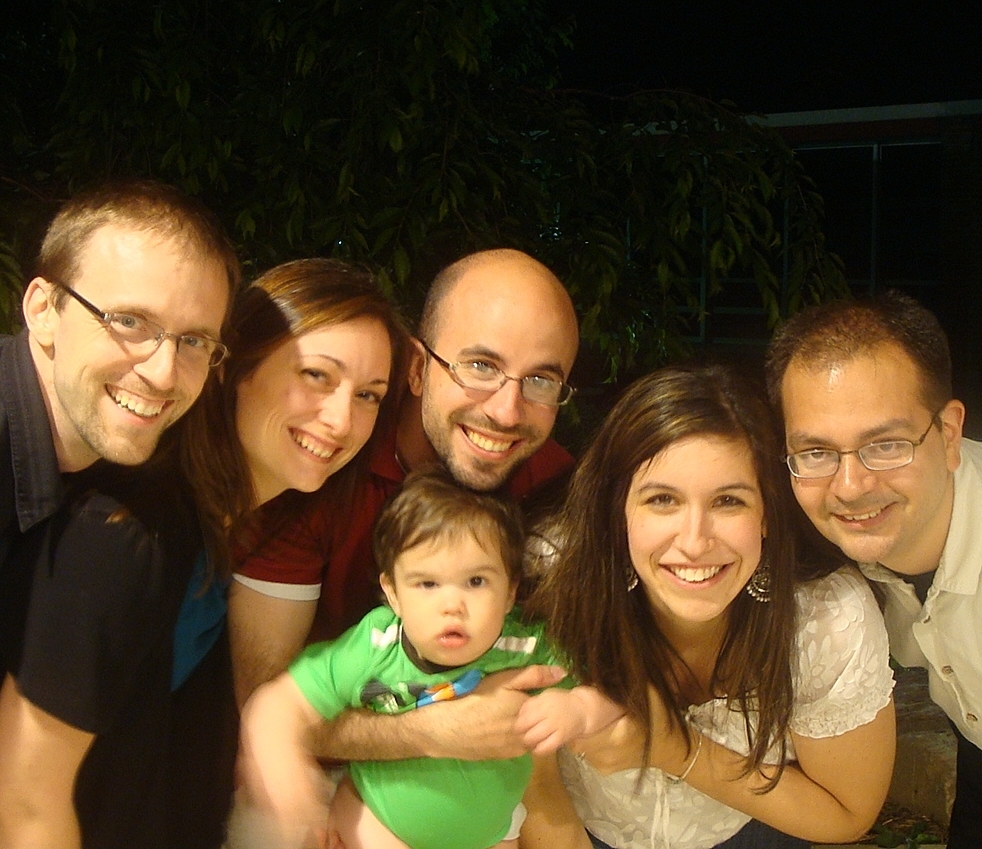 Noelle Garcia & Band:
Left to right: John Owens, Kim Owens, David McHugh holding Damien McHugh,
Noelle Garcia McHugh, and Tony Rodenbaugh.