St. Patrick Knights of Columbus Council 10567 got the new fraternal year off to a roaring start on Sunday, July 30 by adding new members Curry Cooper and Josh Wharton.
The two new Knights went through the First Degree ceremony in the Knights of Columbus room with new District Deputy Jack Boggan on hand as a representative of the Alabama State Council.
Curry Cooper is a longtime parishioner of St. Patrick. He has been an employee of Alabama Power Company for 22 years and enjoys fishing and hunting. He has one grandchild.
Josh Wharton is a recent graduate of the University of Alabama at Birmingham Medical School who became a Catholic at Easter of this year. He is married to the former Natalie Muro and is the son-in-law of Ronnie and Debbie Muro. Josh is currently a doctor at Baptist Health Systems. He enjoys sports, running and reading.
| | |
| --- | --- |
| Curry Cooper | Josh Wharton |
The Council 10567 First Degree team conducted the ceremony. Members of the team involved in the ceremony were Phil Slovensky, Greg Skocik, Charles Blanchard, Dale Blanchard, Joseph Conte and Tom Marks.
The Knights of Columbus is open to all men age 18 or over who are practicing Catholics. For more information on becoming a Knight, contact Grand Knight Rob Smith or send an e-mail to knights@saintpatrickcc.com.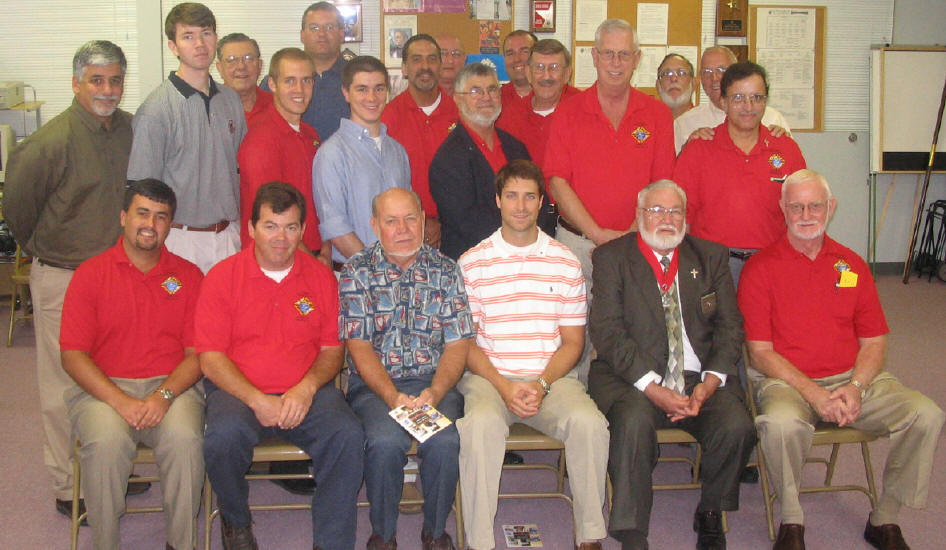 Shown seated (l-r) are Deputy Grand Knight Chris Muro, Grand Knight Rob Smith, new members Curry Cooper and Josh Wharton, District Deputy Jack Boggan and Chancellor Fred Deason. Shown on the back row (l-r) are Ronnie Muro, Shawn Allen, Charles Blanchard, Doug Blanchard, Dennis Morrow, Andrew Brasfield, Mike Muro, Phil Slovensky, Dale Blanchard, Greg Skocik, Clay Reece, Gaeton Conte, Tom Marks and Joseph Conte.