Jeremy Blanchard, son of Dale and Jane Blanchard, has been elected Chief Squire of Columbian Squires Circle 4481 for fraternal year 2006 - 2007.
Other newly-elected officers are:
Matt Smith, Deputy Chief Squire
Jeff Blanchard, Bursar
Jeremiah Johnson, Notary
Corey Short, Sentry
Mike Smith, Marshall
Justin Richerzhagen, Arm Captain
Mark McPherson, Pole Captain

Doug Blanchard will continue to serve as Chief Counselor for the Squires.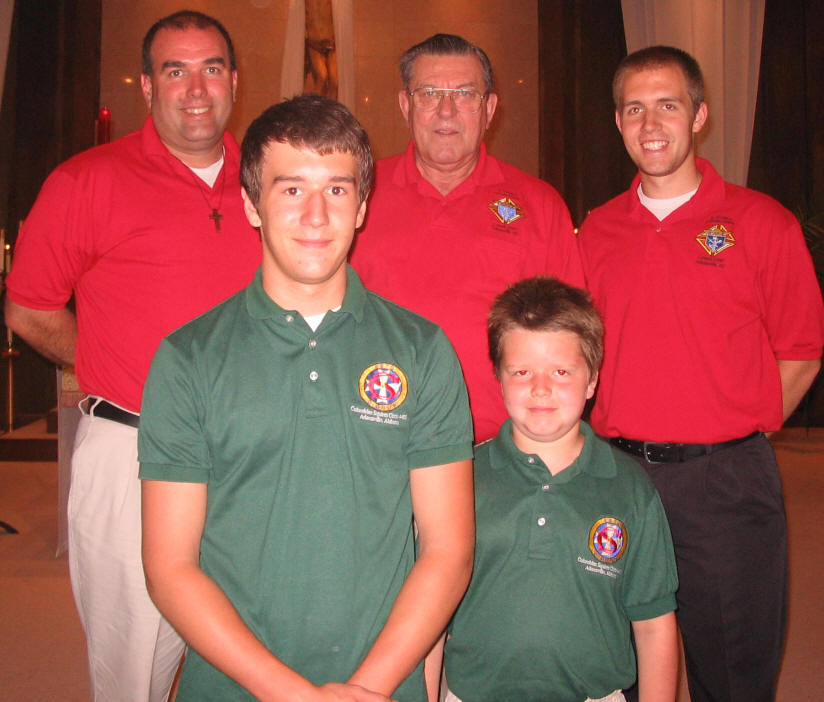 Jeremy Blanchard (bottom left) is shown with his brothers Jeff and Doug, father Dale and grandfather Charles
The Squires organization is open to all young boys ages 10 to 18. Every circle is sponsored by a Knights of Columbus council, and Knights serve as adult counselors to the group.
For more information on the Squires, click here.