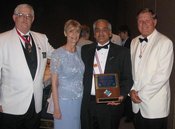 Shown are Bryant Collins, Brenda Muro, Louis J. Muro and Dennis Stoddard

Knights of Columbus Council 10567 was the runner-up winner of the State Deputy Pro-Life Award at the Alabama State Convention held April 28 -30 in Birmingham.
The presentation was made by State Deputy Bryant Collins at the annual banquet that concluded the convention. The keynote speaker at the banquet was Dennis Stoddard, a member of the Supreme Council Board of Directors. Also attending were Bishop David Foley and Archbishop Oscar Lipscomb.
Council 10567 is a leader in Pro-Life activities in the Birmingham Diocese. The Council has regular attendees at the monthly Pro-Life Mass, March and Rosary on Southside and the Council sponsors a weekly Rosary at St. Patrick prior to the Sunday Mass.
Grand Knight Louis J. Muro said, "We are proud to accept this award. We have many Knights committed to praying for an end to abortion and our Pro-Life Director Gaeton Conte is a great leader in this area."
For more information on Council 10567's Pro-Life activities, click here.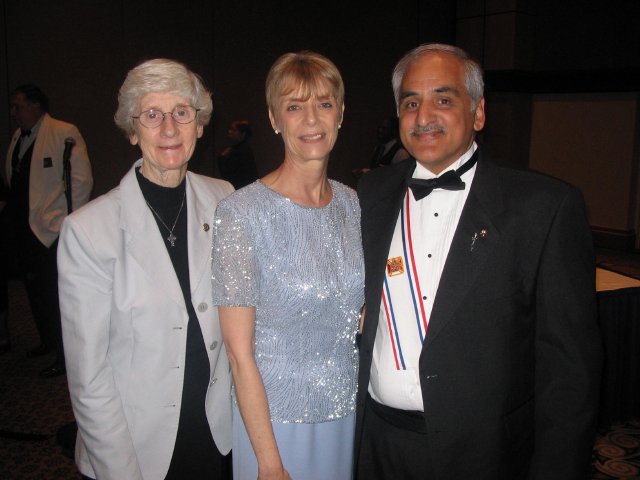 Sister Maura Sampson, Brenda and Louis Muro
Attended the Banquet