Congratulations to Michael Jones and Frank Alfano who made their First Degree on Sunday, October 11 at St. Patrick. Also making their First Degree were Todd Wellborn and Danny Washington (members of Oneonta Council 13512). Todd Wellborn is the son of Council 10567 member Wayne Wellborn and Frank Alfano is the father of Council 10567 member Floyd Alfano.
A special thanks to District Deputy Jack Boggan for being present at the ceremony and to Tony Hoeppner, Warden of Council 13512, who accompanied the two candidates from Oneonta.
Council 10567 Grand Knight Mike Muro said, "I'm very appreciative of our First Degree team who came out on a Sunday for these four candidates. Our degree team included Phil Slovensky, Phillip Troha, Charles Blanchard, Gaeton Conte, Joseph Conte, Rob Smith, and myself."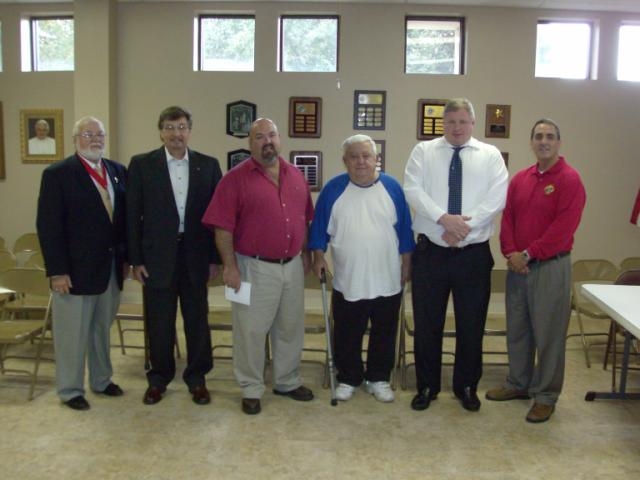 Pictured from left to right, Jack Boggan, Michael Jones, Todd Wellborn, Mr. Frank Alfano, Danny Washington, and Mike Muro.