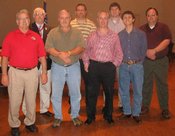 New Third Degree Members with State Deputy Bryant Collins
Seven members of Knights of Columbus Council 10567 were among 38 candidates who went through the Second and Third Degree Exemplifications on Sunday, April 2 at Prince of Peace.
The new Third Degree Knights are: Josh Lively, James Vines, Kevin Whitaker, Wayne Wellborn, Dennis Morrow, Rick Smith and John Phillip Troha. Accompanying the Knights to Prince of Peace were Louis J. Muro, Phillip Troha, Phillip Slovensky, Jamey Cather, Gaeton Conte and Joseph Conte.
"I can't begin to tell you how proud I was of our seven Knights and the way they conducted themselves during the degree," said Grand Knight Louis J. Muro. "It was a great ceremony overall and a great day for our Council."
The Third Degree was done in honor of State Deputy Bryant Collins and Bryant was given the recognition by District Deputy Fred Heffler.
Congratulations to these great Knights.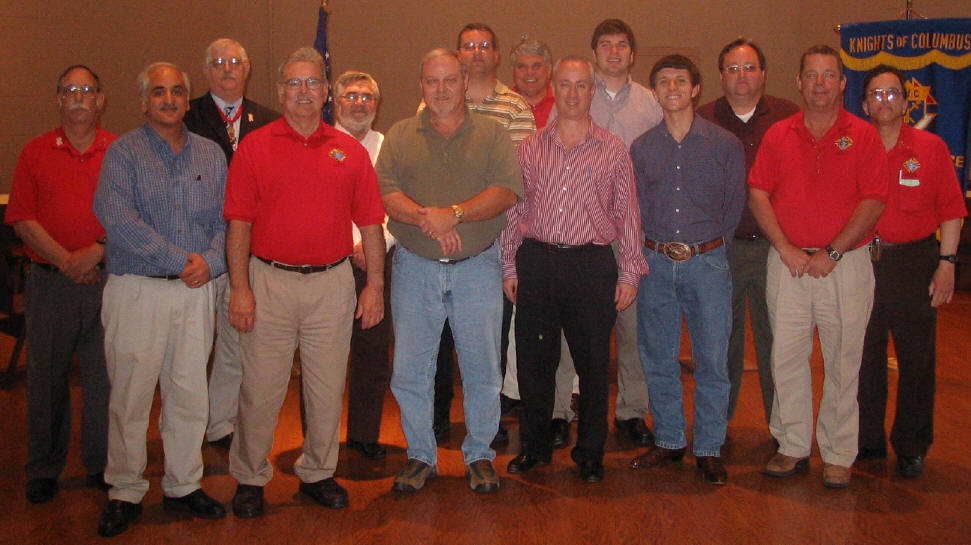 Seven new Third Degree Knights are shown surrounded by their brother Knights after the
Exemplification ceremonies at Prince of Peace on Sunday, April 2.