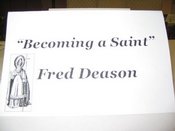 Becoming a Saint was the Theme of the Retreat

With the theme Becoming a Saint setting the tone for inspiration, 35 men ranging in age from 18 to 71 joined together on Friday and Saturday, January 27 and 28, for the inaugural St. Patrick Men's Spiritual Retreat.
The retreat, sponsored by Knights of Columbus Council 10567, was planned by Retreat Director Ronnie Muro with the assistance of Phil Neely, Phil Troha, John Sokira and Louis J. Muro.
One retreat participant called the two-day event "outstanding". He said, "Everything was perfect. Great topics. Great discussions. Having never been through a retreat, I approached it with a little doubt. Now I am glad I attended. Everyone needs something at different periods in their life. This came at a time where I needed exactly this. I walked away with a lot to think about."
The retreat began with Mass in the Chapel at 6 p.m. on Friday. Father Gray Bean talked about the readings for the day and how they applied to the upcoming retreat.
After enjoying pizza for dinner, the men held their first session. The participants were divided into five tables and each table was charged with selecting a Saint who would serve as their "Saint" for the entire retreat. The saints selected were St. Ignatius of Loyola, St. Anthony of Padua, St. Joseph of Arimathea, St. Jerome and the "Un-named" Saint.
Session one closed Friday night with a beautiful rendition of the "Litany of the Saints" sung by St. Patrick Music Director Janet Rubino. Janet used each of the participants' names during the Litany.
After coffee and doughnuts on Saturday morning followed by a hearty rendition of "When the Saints Go Marching In", Phil Neely led Session Two, entitled "Becoming a Saint in Your Heart." Phil delivered a masterful talk directly from his "heart" and set the stage for the entire day. After Father Bean added a few words to punctuate Phil's talk, each table was charged with coming up with "action items" that would bring each member closer to being a Saint in his heart. A spokesman for each table then got in front of the group to announce the table's adopted action items.
This format was repeated in the next three sessions. Louis J. Muro talked about becoming a Saint at Church; Phil Troha delivered a hard-hitting and emotional talk on "Becoming a Saint at home; and Ronnie Muro used a personal story to illustrate his topic of "Becoming a Saint in the Community".
The concluding session was used for each table to sum up all the action items into just a few and each participant was charged with putting those items into action.
At the end of the retreat, each member received a wood cross to wear with the reminder to "become a saint at heart, in the church, at home and in the community." After adjournment, many of the retreat participants said the Rosary for Pro-Life in the Chapel and then attended Mass.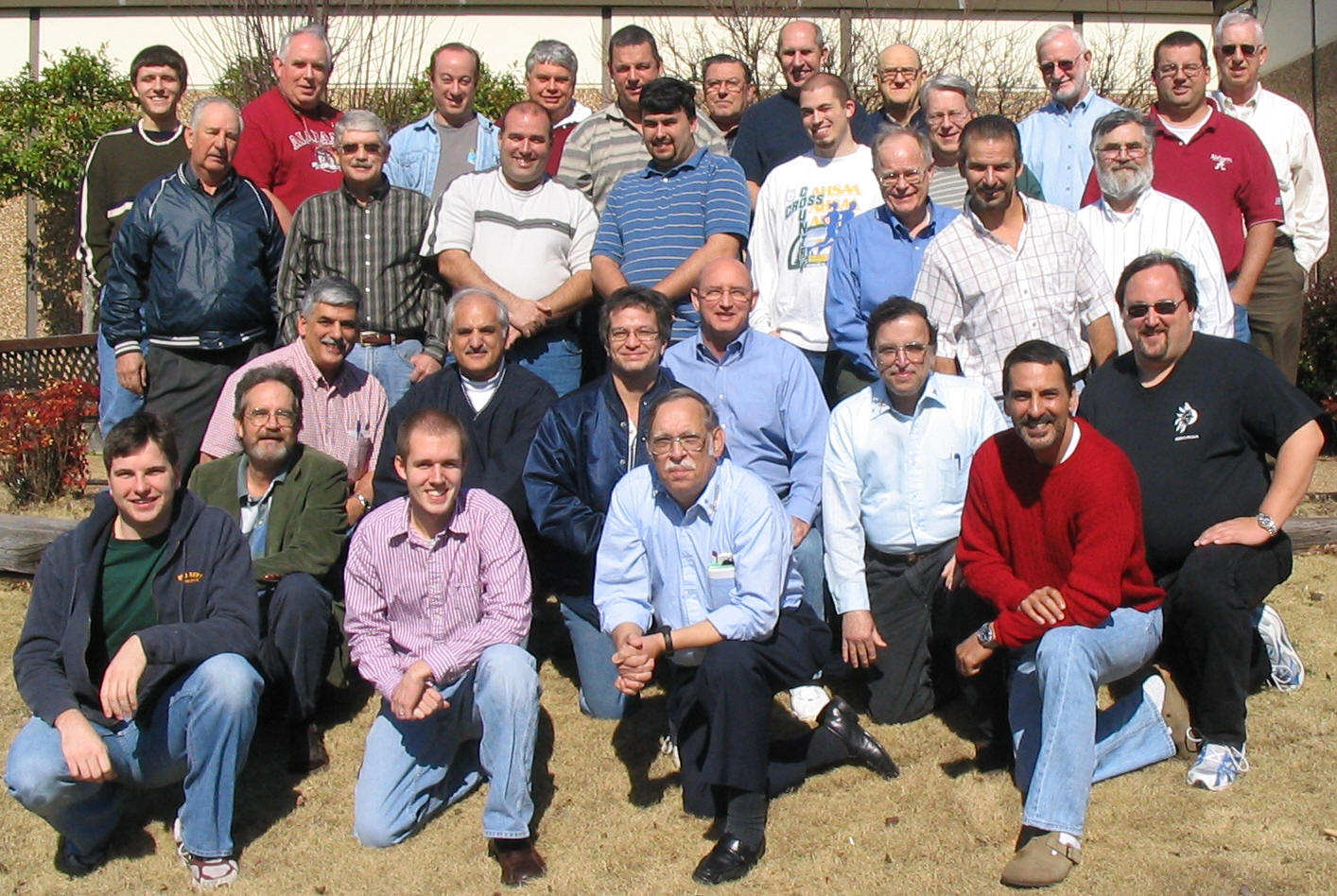 Participants Gather to Talk About 'Becoming a Saint'

Retreat Director Ronnie Muro said, "The first ever St. Patrick's men's retreat was a wonderful experience and the power of the Holy Spirit was very evident. We are a blessed parish to have so many men willing to come and share their time, their talent, their struggles and their successes in order to grow spiritually. I was especially proud to see our young folks like Josh Lively sitting and sharing side by side with some of the older 'saints' in the parish. It was a special weekend and all those who participated are to be commended for their efforts."
St. Patrick Pastor Father Gray Bean, a retreat participant himself, also had high praise for the event. "I loved the retreat," Father Bean said. "It was great to see so many men of different ages and backgrounds coming together to explore and grow in their Catholic faith. There was a tangible 'bond of charity' in this retreat that made me realize what the Church is all about. It was refreshing to see men in the Church taking up the challenge of the universal call to holiness that was the touchstone of the teachings of Vatican II."
The participants were unanimous in their opinion that this retreat should become a permanent fixture at St. Patrick. "It was a great experience. I learned so much and got so much out of this weekend," one participant said. "I believe it will strengthen the church. I'm personally grateful for the privilege to attend."
Attending the retreat, in addition to the session leaders and Father Gray Bean, were Clay Reece, Joseph Conte, Rob Smith, Phillip Whatley, William Boone, Mickey Thomas, Jamey Cather, Brandon Yow, Joe Dush, Mike Hobe, Dale Blanchard, James Vines, Doug Blanchard, Roger Click, Mike Muro, Dennis Morrow, Gaeton Conte, Kevin Whitaker, Phil Slovensky, Paul Johnson, Chris Muro, Ron Tillerson, Josh Lively, Charles Blanchard, John Phillip Troha, Larry Hardin, Sammy Owen, Fred Deason and Shawn Allen.
Click here to view a complete photo album from the retreat.