The new biography on the life of the founder of the Knights of Columbus reveals the importance of the parish priest in the Catholic community and paints a picture of Father Michael McGivney as an innovator, a man of compassion and a man who was beloved by all of his parishioners during his short lifetime.
By Louis J. Muro
Grand Knight
Knights of Columbus Council 10567
On an icy Monday morning on February 6, 1882, the New Haven, Connecticut Probate Court heard the case of 19-year-old Alfred Downes, one of 14 children whose father Edward had died suddenly.

Under Connecticut law, the Probate Court had the right to assign children to public institutions if the family had no way to provide for them. To avoid the separation of Alfred from his widowed mother, brothers and sisters, someone would have to post a $1,500 bond to ensure the court that the fatherless child would not be neglected.

The judge asked if anyone was present in the courtroom who could enter into a guardianship for Alfred Downes.

A man wearing a black cassock stood up. He was a Catholic Priest, and the sight of a Priest in a public, government facility was very unusual for that time. But this was no ordinary Priest. He was Father Michael J. McGivney, the assistant pastor at St. Mary's Catholic Church, and he had come to the courthouse because a Catholic family was in trouble.

This priest's obsession to do something about the hardships suffered by Catholic families would define his short life and eventually lead the Catholic Church to consider him for sainthood.

Father McGivney is the founder of the Knights of Columbus, the world's largest Catholic men's fraternal organization. His life is the subject of the new and remarkable biography: Parish Priest: Father Michael McGivney and American Catholicism by historians Douglas Brinkley and Julie Fenster.

But this book is not primarily about the founding of the Knights of Columbus. This work centers on the extraordinary role of the parish priest in the Roman Catholic community, its importance in the history of our nation, and the relevance of McGivney, not just as a Catholic historical figure, but as a long-overlooked American historical figure.

Michael McGivney was born and lived during a time when prejudice against Catholics was accepted in American society. It was also a time when immigrants from poverty-stricken Ireland came to the United States by the thousands. McGivney's father, Patrick, was one of those. The immigrant explosion created a very real burden on the Catholic Church to provide enough priests to take care of the needs of its exploding parish populations.

It was also an era when disease was rampant and family members of all ages could suddenly be struck down and die within just a few weeks or even days. Tuberculosis was the leading cause of death and at that time there was no knowledge of how the disease was spread.

The sudden death of loved ones is a constant occurrence in this biography and had a great impact on how McGivney viewed the world. His mother and father had 14 children but only seven lived past infancy. While living his lifelong dream of studying for the priesthood in the seminary, McGivney was forced to drop out when his father Patrick died suddenly. There was no money for tuition and he returned to his home in Waterbury, Connecticut.

But the grace of God intervened in the form of Bishop Francis McFarland. He knew about Michael McGivney and his great promise as a Priest and he arranged for the young man to finish his seminary work on scholarship.

Once he became a priest and assigned as an assistant pastor at St. Mary's in New Haven, Father McGivney again saw sickness and death up close. The pastor, Father Patrick Murphy, became very ill, forcing the young priest to take over the day-to-day duties of running St. Mary's.

Father McGivney was a very popular figure at St. Mary's. Children, teenagers and adults all loved him. He was an activist and involved in every aspect of parish life.

With poverty facing many immigrant families, such as the Downes family, Father McGivney knew that something had to be done. Only five percent of women worked at that time and the death of the father and husband usually meant poverty for the rest of the family.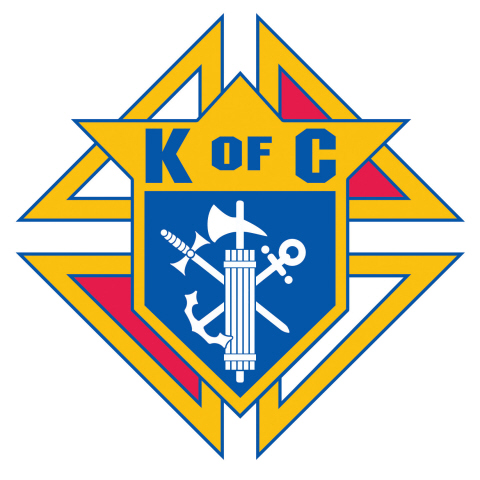 His idea for a Catholic fraternal organization was revolutionary in many ways. During a time when "secret societies" were flourishing, Father McGivney envisioned a society that was not secret and more of a civic organization. He felt that it had to be separate from the Church and run by lay people.

McGivney wrote that the purpose of the group would be "to prevent people from entering secret societies, by offering the same, if not better, advantages to our members. Secondly, to unite the men of our faith throughout the Diocese of Hartford, that we may thereby gain strength to aid each other in time of sickness; to provide for decent burial, and to render pecuniary assistance to the families of deceased members."

He called a meeting with prominent St. Mary's members for Sunday, October 2, 1881 in the church basement to discuss the possibility of forming the new organization. Eighty men showed up at the meeting, primarily because Father McGivney had asked them to attend.

There were 27 charter members of the organization and the first order of business was to come up with a name. While many names were discussed, it was Father McGivney who selected Christopher Columbus as the patron. He felt that it had to be a figure that all Americans revered, thus avoiding any chance of anti-Catholic reaction based on the name.

The authors write, "Christopher Columbus being Italian, it was a remarkable proposal to make to a committee composed entirely of Irish-Americans…Yet they realized at once the brilliance of the idea. Even in the anti-Catholic climate of the late nineteenth century, Columbus figured as a national hero".

The name "Sons of Columbus" was proposed at first by Father McGivney but charter member James Mullen suggested the word "Knights". Thus the group became officially the "Connecticut Knights of Columbus".

Establishment of the organization was not smooth. Infighting ensued and at one point some members quit (but later returned). Even Father McGivney at one point thought of quitting his role as Secretary and Chaplain. He was concerned that the members were losing sight of the main issue: taking care of Catholic families.

Brinkley and Fenster write, "Father McGivney's role was to keep the founders from losing sight of the horizon, with all of their picayune disputes over regalia and colors—and which one among them wasn't pulling his weight."

The organization finally began to take off when a council in nearby Meriden was formed. Father McGivney's last act before his death at age 38 was to travel to Providence, Rhode Island to establish the first council outside the state of Connecticut.

By 1888 the Knights of Columbus had 4,020 members in 43 councils. At the time of Father McGivney's death, there were 6,000 members. Today, Knights number more than 1.7 million in more than 12,000 councils throughout the world.

In 1997, the process of canonization for Father Michael J.. McGivney was initiated. If sainthood comes, Father McGivney would be the first American-born parish priest to be canonized.

For American Catholics, this book will be a joy to read, especially for those with immigrant roots and who will be able to identify with the people who lived during those times. Little information was known about Michael J. McGivney prior to the publishing of this book. But these historians have done extensive research and uncovered much valuable information on a very important subject.

The authors sum up their purpose in writing this book and why the documentation of such a life as Father Michael McGivney is important: "It is not our purpose as historians to weigh in on whether Father Michael J. McGivney deserves sainthood. That is best left in the hands of the Roman Catholic Church. What we do know, however, is that McGivney has a place even beyond Catholic history. The day is not far off when books of general American history will carry his name in the index, with space devoted to his influence over the development of American values and character."
Editor's Note: For more information on Father Michael J. McGivney and the cause for his sainthood, click here.